Foster + Partners chairman is paid £1.8m as practice's turnover tumbles 13%
Norman Foster was awarded a £90,000 pay rise last year, despite his practice posting increasing losses.
Foster + Partners reported a loss of £18.5m for the 12 months to the end of April 2010, on the back of continuing writedowns, interest payments and restructuring charges. Operating profit fell 15%, to £25m, from £29.4m the previous year.
The loss represents an increase on the £18m loss recorded for the same period last year.
Accounts filed at Companies House reveal that the highest paid director at Foster + Partners, understood to be Foster, who is chairman, earned £1.8m, up from the previous year's £1.7m when his pay increased £500,000.
Turnover at the firm tumbled 13% to £134m, down from £154m for the same period last year as the global financial crisis continued to hit high-profile projects around the world.
The loss once again includes a £15.4m writedown, attributable to the minority stake held in the practice by private equity group 3i since 2007.
The interest bill declined slightly to £40m from £41m, and restructuring costs were sharply down at £245,000 compared with £4.7m last year. Net debt was £319m against £304m a year ago.
Staff levels at the practice have fallen to below 1,000 from more than 1,200 last year; the cuts were spread over 12 offices around the world.
The accounts also reveal that more than 90% of Foster + Partners' work is commissioned outside the UK.
In a statement alongside the accounts, Foster said the sale of almost half of his practice to 3i in 2007 had freed him and his architects "to concentrate on what we do best".
Meanwhile, John Drew, a former partner in the firm, has joined forces with Pringle Brandon to form Pringle Brandon Drew. He will take the role of managing director, based at Pringle Brandon's City offices.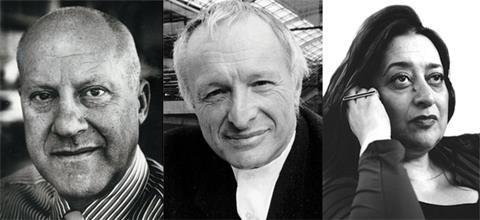 Rival remuneration