Amount split between 154 staff at Bloomberg building architect
The 154 partners at Foster & Partners have shared a bumper bonus payment of more than £31m, the firm's recently filed accounts have revealed.
The architect said it had paid out close to £34.5m in exceptional items for the year to April 2020 and in a note said it had made a "restructuring bonus" of £31.4m. The amount works out at an average of just under £204,000 per partner.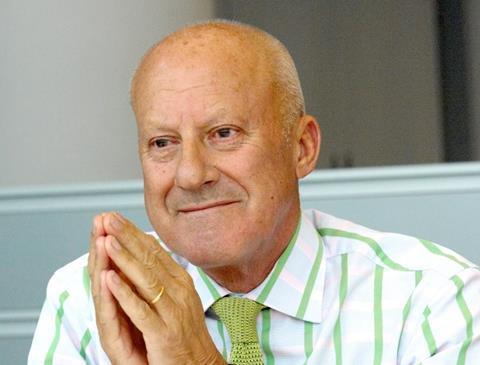 It added that a further £3m had been paid out in professional fees and stamp duty as part of the restructuring.
The restructuring was approved in July 2019 and, according to notes accompanying the accounts, "involved a newly incorporated company becoming the ultimate parent of the Group by the acquisition of the entire share capital of the former ultimate parent company".
The practice behind the 2018 Stirling Prize-winning Bloomberg building said turnover in the year was up 5% to £272m with pre-tax profit falling from £21.5m to £11.9m. The number of employees was up 9% to 1,424.
Its biggest market during the period was the Middle East with around one third of its business from the region. Income from the UK fell from £24.5m to £15.8m.
In his chairman's statement, practice founder Norman Foster (pictured) said the covid-19 crisis "has tested our resiliency as a practice".
But he added: "We have surprised ourselves by a collective ability to not only survive but to perform beyond all expectations."