Disaffected shareholders launch boardroom coup in bid to have former chairman re-appointed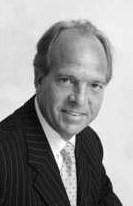 Former Sweett Group chairman Francis Ives has launched a boardroom coup in an attempt to regain control of the consultant he led for over 19 years.
Ives – who is still the firm's second largest individual shareholder with 4% of the stock – and other disaffected shareholders holding a further 10% of the stock, have requested an Extraordinary General Meeting (EGM) to get Ives re-appointed as chairman.
A formal request for an EGM was delivered to Sweett's London headquarters this morning.
Ives worked at Sweett for over 40 years and was chairman from 1991 to 2010. He led the management buy-out of Sweett Group from property company Chesterton in 1999 and Sweett's listing on the London stock exchange in 2007.
The EGM application calls for the removal of current chairman Michael Henderson, who succeeded Ives in 2010.
Ives said the move was "inevitable" after Sweett Group reported its first ever loss, breached its banking covenants and made losses on foreign exchange instruments in its last full financial year to 31 March 2012.
Ives claims the bad news – delivered to shareholders at its annual general meeting – was "the final straw for many of us", adding he felt the leadership had "lost its way".
Sweett has reported more positive financial news since then, including a return to pre-tax profit of £1.6m in its half-year results and an order book in excess of £100m for the first time.
In a statement Ives set out three priorities for if he returns as chairman –
Implement an "immediate" financial and strategic review of the business and put proposals to shareholders within 3 months
Implement further cost cutting to the head office budget; transfer money from the central overhead to bonuses "for employees who have contributed to growth".
Implementation of a "turnaround plan" focusing on "improving working capital, a strong balance sheet and profitable growth".
In 2010 Sweett said Ives was retiring, without further explanation, but in today's statement Ives says he left the firm over a "dispute over the appointment of a new board member, which he opposed". He says the board member in question has subsequently left the firm and he felt "vindicated".
Ives said: "I want to turn up the volume on what lies at the heart of the business; its clients, its people, the excellent work they do, and the pride they have in the firm.
"The company's difficulties can be overcome; Sweett Group is a great business with great people and great clients, but if the right decisions are to be made the Board has to recognise the real position that the company is in."
He concluded: "If you engage properly with your people and your clients, then financial success will follow. Sweett Group is a Plc, but first and foremost it is a professional services firm where professional excellence needs to be valued and rewarded – even during tough times.
"There will be some people who won't want to rock the boat and who are not focussed on fixing the business, but if, like me, you really care about the future of this company, then the status quo is not a realistic option."
Sweett Group acknowledged the EGM application in a statement to the stock exchange this afternoon.
The firm said: "Sweett Group has best practice corporate governance processes and procedures in place for hiring new directors to the Board through its Nominations Committee.
"As such, the Board does not support the proposal put to the Company and does not consider it to be in the best interests of shareholders. Sweett Group will make a further announcement in due course. In the meantime shareholders are advised to take no action."