Critics condemn government's second delay to domestic Renewable Heat Incentive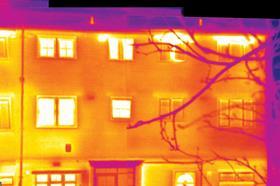 The government's decision to delay the roll out of further subsidies for renewable heat by nearly a year will undermine the industry critics have warned.
This week the government announced it would not be rolling out the Renewable Heat Incentive (RHI) scheme to households until spring 2014, after it had been slated to start this summer.
The delay is the second to hit the scheme's roll out to the domestic market, which was originally scheduled for last autumn, before being pushed back to summer 2013.
The scheme is already available for non-domestic properties but is currently undergoing a review of the tariff rates.
The RHI pays building owners who install renewable heat generating technologies for each kWh of heat they generate.
Dave Sowden, chief executive of industry body the Micropower Council, said he was "bitterly disappointed" at the delay, which he said was a "setback for investor confidence" in the industry.
"[The] announcement is forcing industry to question whether the coalition is serious about promoting domestic renewable heat during this parliament," he added.
Labour MP Barry Gardiner, a member of the energy select committee, which heard evidence from the renewable heat industry this week as part of an inquiry into the RHI, said the new delay would undermine the industry. "It is clear that this further delay will be ruinous for many British businesses," he said.
"The delay to this policy is costing jobs, destroying businesses and making the essential decarbonisation of our housing stock more expensive."
The government did however extend its Renewable Heat Premium Payment scheme, which gives discounts on renewable heating kit to help incentivise its take up, until April 2014.
Energy minister Greg Barker said the government "remain committed to introducing an incentive scheme for householders".