Hospital trust hoping to ink contract with firm before Christmas
The NHS trust in charge of completing the Midlands hospital left half-built following Carillion's collapse has said problems finalising costs and design issues are holding up plans to finish it.
The Sandwell and West Birmingham Hospitals NHS trust named Balfour Beatty as its preferred bidder to take over the Midland Met work earlier this year – more than a year after Carillion went bust – but is yet to reach financial close.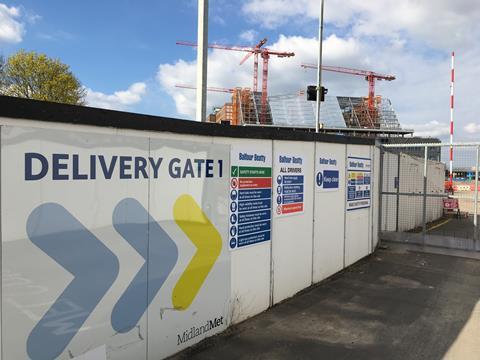 Chief executive Toby Lewis said a funding gap needed to be sorted out ahead of it inking a deal with Balfour Beatty.
He said: "We have to resolve the discrepancy between the agreed final business case for Midland Met and NHSI's [the health body responsible for overseeing trusts] financial improvement trajectories. It will not be possible to proceed nor sign a contract until that discrepancy is resolved."
In a report prepared ahead of tomorrow's meeting of the trust board, Lewis said it had been flagging the problem to the NHSI since October.
Chancellor Sajid Javid confirmed the government would stump up £350m to rescue the project back in October after PFI backers ditched the scheme.
Lewis also said there was some detailed design work that needed to be carried out by the middle of this month to work out the phasing of the construction programme.
He added if there was any chance of work restarting before the end of the year the trust and Balfour Beatty "need to complete a contract in coming days".
The trust had previously said it wanted to reach financial close with Balfour Beatty at the end of October with this date later slipping to the end of last month.
But Lewis added: "There are no obvious reasons why we will not be able to achieve contract signature [before Christmas]."
The trust has been hoping to complete the project in time for the 2022 Birmingham Commonwealth Games but last month admitted it was concerned this aim would add extra pressure to the programme.
It said the pinch point was likely to be the period between practical completion in April 2022, and its opening three months later in June.
The Commonwealth Games are set to run from 27 July to 7 August 2022.