Business group's president says initiative narrowing talent pool available to firms
The success of the furlough scheme is helping ramp up labour shortages, the president of the Confederation of British Industry will say today.
Last week, the CITB said the initiative, which has been extended until the end of September, was contributing to labour shortages within the industry.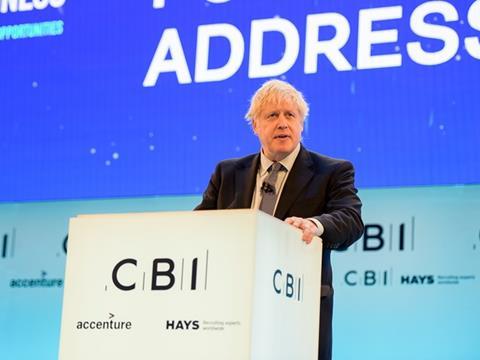 Latest official figures show that the scheme was still being used by nearly 170,000 workers, or 13% of the construction workforce, at the end of April.
Now Karan Bilimoria will tell the Recruitment and Employment Confederation's annual conference later today the initiative, introduced last March by chancellor Rishi Sunak to prevent mass job losses, is narrowing the amount of labour available to employers.
He will say: "The furlough scheme, a lifeline for millions of employers and employees alike, is becoming a strange paradox for policymakers.
"The more successful the job retention scheme is – and it has been very successful so far – the smaller the talent pool for businesses, here and now."
Bilimoria added: "We've got a perfect storm of factors coalescing. During the pandemic, many workers from overseas left the UK to return home – hitting the UK's hospitality, logistics and food processing industries particularly hard.
"The UK's immigration system is also a barrier to hiring people from overseas to replace those who may have left. Meanwhile covid has added major uncertainty. With some sectors locked down longer than others, experienced workers have moved to businesses that stayed open."
His speech comes as the deadline for applications by EU workers living in the UK to the EU Settlement Scheme runs out tomorrow.
Under it, EU, EEA or Swiss citizens have to apply to continue living in the UK after 30 June. Those eligible usually have to have been living in the UK before 31 December last year.
The CBI said the government needed to immediately update its shortage occupations list to include several areas where employers are finding it difficult to recruit staff.
It said ministers needed to act on advice from the government's migration advisory committee published in September, which recommended that certain roles – including butchers, bricklayers and welders – be added to the list.
Professions especially hit by shortages include bricklayers, welders and hauliers.