Pair already working on scheme at city's Jewellery Quarter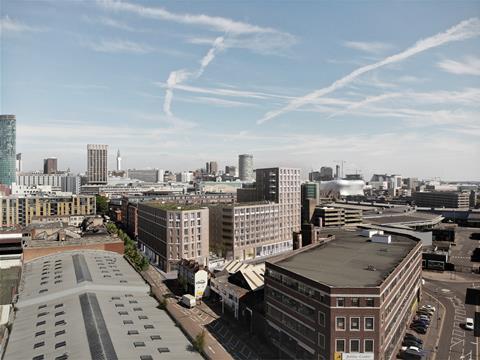 London housebuilder Galliard Homes has again teamed up with Birmingham firm Apsley House Capital to provide 2,800 new apartments across the city in developments worth £500m.
The first project is the The Timber Yard, designed by Claridge Architects, a 6,070m2 acre development with 379 apartments slotted into a seven and a 13-storey building in the city centre.
From the 1760s the Pershore Street site held a yard which supplied Birmingham's cotton factories and canal boats with timber.
Subsequently, a joinery factory, a silversmiths and an aluminium works were added beside the yard but in the 1970s onsite factories were demolished and a large car park was introduced.
The scheme's contractor is Galliard Construction, which is joined by engineer Meinhardt. The detailed design architect is Rolfe Judd.
Marcus Claridge, director of Claridge Architects, said: "The design approach for The Timber Yard development takes its precedent from the area's industrial past… We believe built environments that incorporate the city's robust local vernaculars can help Birmingham flourish at this time of investment and growth."
Galliard and Apsley House Capital recently teamed up for a £125m deal to turn part of Birmingham's Jewellery Quarter into new homes and retail under plans drawn up by local practice Glenn Howells Architects.