Contractor's Scottish arm loses case against BHC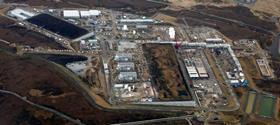 Galliford Try's Scottish arm Morrison Construction has lost a high court case against its steelwork subcontractor BHC.
BHC's claim against Morrison centred on works at a gas processing plant in Shetland (pictured), where Morrison was subcontracting for Petrofac to carry out engineering and construction works.
BHC was seeking declaratory relief as to the basis on which works carried out in accordance with change order instructions should be valued or measured.
Mrs Justice O'Farrell ruled in favour of BHC, concluding the price quoted by Morrison in each change order should be reconsidered in accordance with the agreements made in each of the Change Order Instructions (COI).
She said: "The price quoted in each of those COIs should be subject to final re-measurement, in accordance with the rates and prices in the quotation, on issue of finalised construction drawings."
BHC was hired by Morrison Construction in November 2011 to carry out structural steel work on the job. The initial contract was for three buildings, but it was anticipated additional buildings would be required to provide shelter for plant.
During the process, 33 additional buildings were instructed by COIs.
In August 2017, BHC commenced 'Part 8' legal proceedings when the parties were unable to agree on whether a number of change orders should be re-measured against BHC's finalised construction drawings.
Morrison objected to BHC bringing the case in front of court using the Part 8 procedure, saying it would "serve no useful purpose".
While the total amount in dispute between the two parties is in excess of £10m Morrison assessed only £1,227,528.72 was in relation to the change order instructions.
BHC assessed the amount in dispute significantly higher at £5,302,065.94.
Mrs Justice Farrell said that as the amount of money in dispute was more than £1m, as shown in both parties' evidence, the proceedings from BHC were justified.