Firm says it wants overall profit up 60% by 2021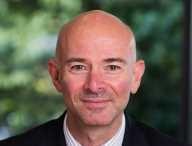 Galliford Try wants to increase pre-tax profit by close to two thirds over the next four years as the contractor unveiled a double digit rise in interim profit.
The firm said it wants to hike overall full year profit 60% by 2021 and has given its three businesses – construction, Linden Homes and partnerships and regeneration – turnover targets which will see the group racking up revenue of close to £4bn.
In its last set of full year results for the 12 months to June 2016, Galliford Try saw revenue climb 10% to £2.7bn while pre-tax profits were up 18% to £135m.
Galliford Try has set the biggest part of its business, construction, a target of making a 2% margin by 2021 and increasing revenue by £300m to £1.8bn.
But the firm it was being hit by legacy contracts which saw its operating margin in the six months to December 2016 slump from 1.2% to just 0.4%. Revenue at construction remained flat at £742m but profit slumped 68% to £2.7m.
Group performance was bolstered by a better performance at Linden Homes which saw revenue climb 12% to £408m while profit were up 21% to £74.3m. The partnerships division also saw profit rise – by 9% to £4.9m. Revenue at this business fell slightly, by 4% to £144.3m.
Overall group revenue at Galliford Try in the first half was up 3% to £1.3bn while pre-tax profit climbed 19% to £63m.
Chief executive Peter Truscott (pictured), who took over from Greg Fitzgerald 18 months ago, said: "Our reorganised management teams have settled well and are making positive strides towards their respective operating and financial targets."
He added: "Construction is making steady progress in resolving legacy contracts and the contribution from newer work is encouraging, demonstrating that the underlying business is strong."