Consultant recruits from rivals but says move is not part of an 'aggressive expansion'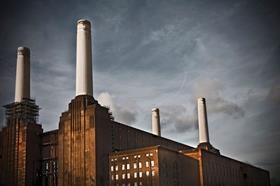 Consultant Gardiner & Theobald has appointed nearly a dozen new equity partners in recent weeks, although the firm has said the move is not part of an "aggressive expansion plan".
The 11 partner appointments were formally filed at Companies House this month and include six partners recruited from rival firms – including three from Davis Langdon – and five internal promotions.
The external appointments include former Davis Langdon directors Peter Sell and John Mead, who at their previous employer worked on the London 2012 Olympic Park and Crossrail.
The other external appointments are David Elsmore and Jonathan Eyle and formal confirmations of John Southgate joining from Capita Symonds and Alex Davey joining from Davis Langdon, as reported in Building last month and in June.
Meanwhile G&T confirmed the removal of two partners at Companies House.
Construction and property tax partner John Follett has retired, while Scunthorpe office boss David Hewitt has left, to be replaced by Laurence Harte.
A G&T spokesperson said: "There have been some strategic appointments, rather than an aggressive expansion plan, to the partnership over the last 12 months as well as some internal promotions which reflect the on-going commitment and hard work of our dedicated employees.
"New appointments have happened largely as a result of individuals coming onto the 'market', from various industry sources, who we felt were a good match with G&T's culture and values, and most importantly could bring added value to our high quality service offering to clients."
In its latest set of results, for the year to 30 April 2012, G&T posted a 3% rise in revenue to £112m, with 22% growth in overseas revenue off-setting a 3% contraction in the UK.
G&T is cost consultant on the £100m Battersea Power Station revamp (pictured).