Firm to undertake a series of assessments to help underpin case for a second runway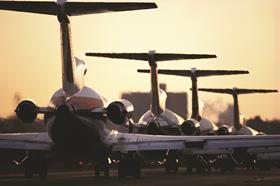 Gatwick Airport has appointed architect Farrells to advise it on runway capacity expansion plans.
The airport hopes to add a second runway after 2019, when a legal agreement with local residents to keep the airport at a single runway expires.
The airport believes the country's aviation capacity issue is best serves by three London airports - Gatwick, Heathrow and Stansted - competing with multiple runways each.
Farrells, run by architect Sir Terry Farrell, will provide specialist advice to Gatwick on planning for a second runway and how such an approach would effect London.
The firm will also undertake a series of assessments of the plan's effect on passenger experience, economic growth and the environment.
Farrell said Gatwick's "constellation approach… transforms the debate away from the over-engineered and unnecessary idea of a mega hub at Heathrow or to the East of London".
He added: "The concept of building a single mega-hub airport is at significant odds with what London needs. There is a reason a city the size of London doesn't have one mega-railway station but has major stations at Victoria, Waterloo, Kings Cross St. Pancras and Euston – the same principle applies to airports."
Stewart Wingate, chief executive at Gatwick, said: "Having designed major transport infrastructure around the world, including the hub airport in South Korea, Sir Terry Farrell will bring to the airport a track record of delivering major transport projects whilst ensuring London and the UK gets the right solution".