Final shortlist whittled down to 17 from 127 bidders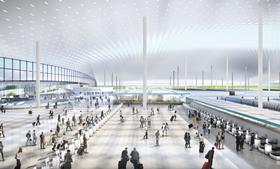 Gatwick has awarded contracts to 17 construction and engineering contractors on two major frameworks worth a combined £1.2bn.
In total, 127 firms bid for a place on the frameworks for Gatwick's capital investment programme before a final roster of 17 companies was chosen, with 10 contractors local to Gatwick.
The construction frameworks will focus on existing infrastructure projects including expansions and extensions at both the north and south terminals, as well as improvements to infrastructure around the airport.
The 17 winners are Vinci, Galliford Try, Balfour Beatty, Volker Fitzpatrick, Interserve, Harvey Group, Murphy, Kier, Wates, Marco, Dyer & Butler, Colas, Bam Nuttall, Raymond Brown, Gratte Bros, SSE Contracting and Ergro.
The two frameworks include building, mechanical, electrical and civil engineering works, for low complexity projects up to £1.5m and for medium-complexity projects between £1m to £10m.
Gatwick said contractors will also have to contribute to environmental targets in line with its ambition to become the UK's most sustainable airport.
Gatwick's head of procurement, Liz Townsend, said: "As part of Gatwick's ongoing transformation, we encouraged local firms to register their interest in this construction and engineering opportunity.
"We expect local businesses to play a key role in the next phase of our investment programme, boosting jobs and growth throughout the region."