First images of flats designed by Frank Gehry and Foster & Partners at Battersea Power Station revealed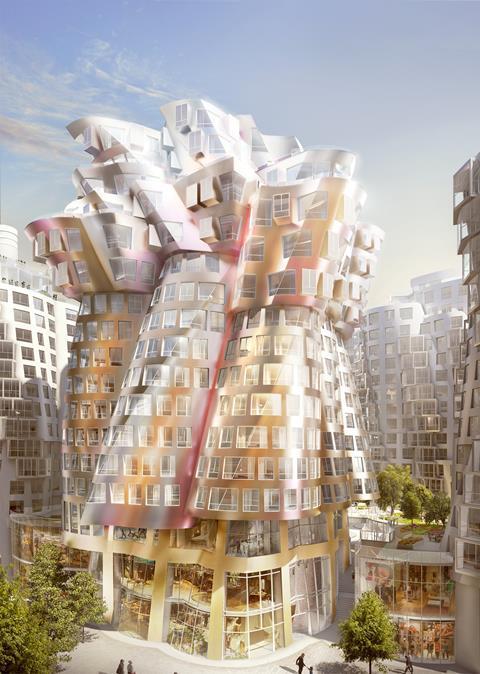 The first images of flats designed by Frank Gehry and Foster & Partners at Battersea Power Station have been released.
The first of the 1,305 flats go on sale at the end of this month, with studios starting at £500,000 and four-bed flats at £3.2m.
The two architects have designed blocks on either side of Electric Avenue, a pedestrianised high street leading to the power station.
On the western side Foster's block, named Battersea Roof Gardens, is cut through with voids that create views of the art deco landmark.
Buyers will be able to choose from two 1930s-inspired finishes for their apartments: "cloud", picking up the horizontal tiling design in the power station's turbine hall, and "steam", based on the colours in the control room.
Gehry's five buildings, called Prospect Place, were inspired by the Japanese idea of layering of walls and sliding panels. Every apartment is different because of the crumpled facade.
Again residents of the flats, townhouses and duplexes can choose from two decor themes: "London", featuring metallic kitchens and chevron wood flooring, and "LA", with sawn wood-fronted kitchen cabinets.
Between the Gehry buildings will be a private garden landscaped by LDA Design and a central "Flower" building containing many of the residents' facilities such as a lounge, library, yoga studio and bookable meeting rooms.
The Gehry and Foster blocks form the third phase of the £8 billion redevelopment of the 17ha site which includes the restoration of the listed power station.
There will be 103 "affordable" homes, a hotel and public commercial gym.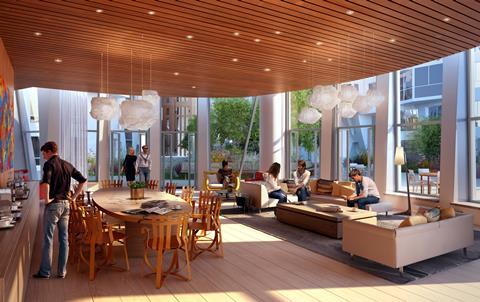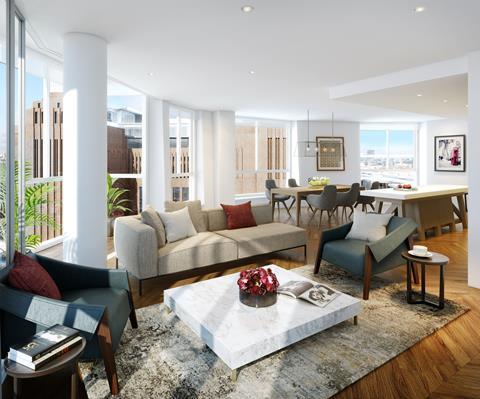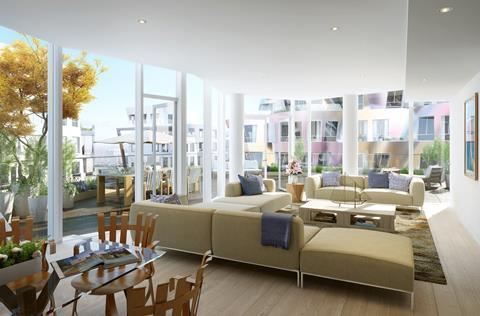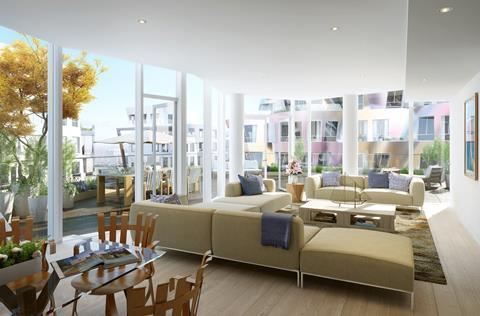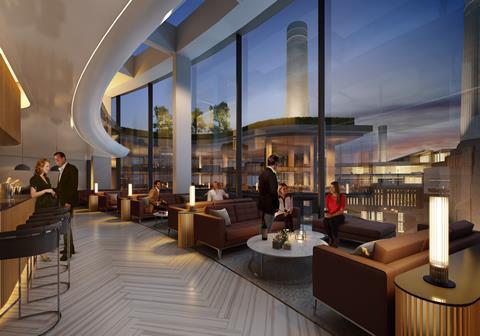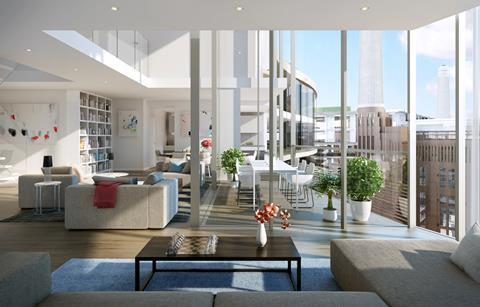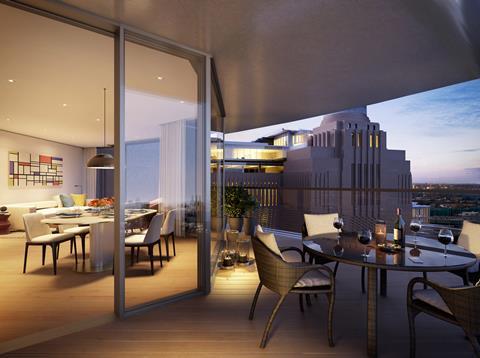 Cranes take off
Meanwhile, as the first chimney to be demolished nears its halfway point, work is also underway to remove the two listed cranes from the power station's riverside jetty.
The cranes, believed to date from the 1950s, are being dismantled so that they can be transported by barge to Tilbury for storage prior and restoration.
Their removal will enable the transportation of spoil from the Northern line extension tunnelling works by river rather than road.
A spokeswoman said they would be reinstated in 2017.