Housebuilder sees bottom line and turnover eclipse pre-pandemic numbers
Gleeson stayed firmly in the black last year with the housebuilder seeing profit strengthen after its previous numbers were wrecked by the pandemic.
In the year to June, the firm saw turnover jump 96% to £289m, above the pre-pandemic figure, with pre-tax profit up close to 650% to £41.7m – which again was above the £41.2m it posted in 2019 before the pandemic.
The firm, which said it has now repaid the £1.3m it claimed from the government's Coronavirus Job Retention Scheme, added that the number of homes it sold during the period outstripped those of 2019.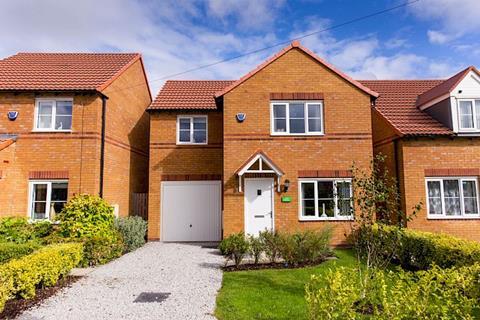 It said volumes were up 69% to 1,812 homes sold – nearly 300 more than that recorded two years ago – and was on track to deliver 2,000 homes in its current financial year. It said the pipeline of plots it has on its books was up 2,000 to 15,863.
Its land business, which sells sites to other housebuilders, said demand from rivals was growing, especially in southern England. As a result, operating profit at the business rocketed from just £200,000 last year to £11.1m.
In a sector where the average selling price of a home in England is more than £325,000, the average selling price of a Gleeson home is £145,800, up from the £130,900 last time and 13% up on the figure for 2019.
Chairman Dermot Gleeson said: "Due to the low, affordable selling price of our homes and the typical backgrounds of our customers, most purchases of a Gleeson home are not subject to stamp duty and, as a result, the first tapering of the stamp duty holiday in June has had little impact on our performance. We do not expect the end of the stamp duty holiday in September to have any impact either on demand or revenue."
The firm said the ongoing materials crisis and problems getting hold of labour had not delayed jobs or hit margins.
It added that it would be handing shareholders a final 10p per share dividend in November on top of the 5p per share interim dividend it paid out in April, taking the overall dividend for the year to 15p per share.