Exclusive: Lawyers acting on behalf of trade union gain permission to view confiscated blacklist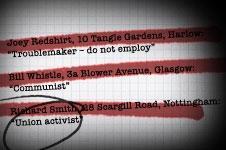 Campaigners have hailed a breakthrough in the four-year battle to reveal victims of blacklisting after the independent authority which holds a 3,213-strong list of those affected agreed to allow the GMB union to view it.
Back in 2008, the Information Commissioner's Office (ICO) seized the blacklist from Droitwich-based Ian Kerr. Kerr ran an organisation called the Consulting Association that sold details on workers' union activity, personal relationships and employment history, to more than 40 customers including Carillion, Balfour Beatty and Sir Robert McAlpine.
Since then, only194 victims of the 3,213 on the list have been revealed because of the ICO's policy of only confirming individuals on the list if they approach the body to check.
The onus is on the ICO as a state regulator, to contact people on the blacklist

Justin Bowden, GMB
Now, under threat of court action from unions and human rights organisation Liberty to release the list or proactively contact those on it, the ICO has agreed to allow lawyers acting for the GMB to view names on the list and identify its members. Amid preparations for two separate High Court cases on behalf of blacklisted workers against Carillion and Sir Robert McAlpine, observers believe this will set a precedent for other unions, including Unite and Ucatt, to follow, which could mean legal claims swelling to cover thousands of names.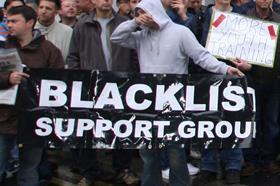 A spokesperson for the ICO said: "We've said that we will let the GMB's lawyers view the names on the list. They will have to sign a confidentiality agreement as the blacklist contains personal data."
He added that the ICO is "keen to help the GMB" and will allow it to request information held on the list on behalf of its members, if it has their permission.
GMB officer Justin Bowden told Building: "It's a step in the right direction but the ICO has not been proactive enough. The onus is on them, as a state regulator to contact people on the blacklist and make them aware."
A spokesperson for Ucatt, which is believed to have over 1,000 blacklisted members, said: "We warmly welcome this important step forward. This is something we've been pursuing since 2009."