Exclusive: Project caught up in global design review of tech giant's planned large-scale developments and is expected to be re-tendered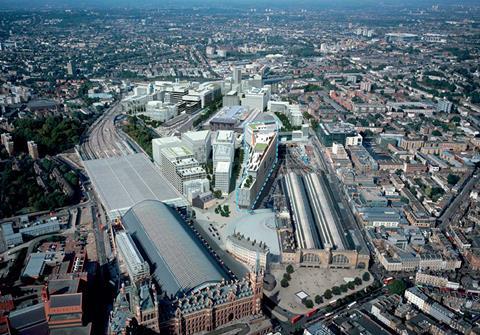 Google's design review of its planned £650m UK headquarters at King's Cross is expected to take as long as two years, amid a wider review of the tech giant's planned large-scale developments worldwide, Building can reveal.
Google is carrying out a global review of its development pipeline, including a planned global HQ in its home town of Mountain View, California, as well as the King's Cross development, and is considering "multiple design strategies" for all major schemes, according to well-placed sources.
Sources close to the King's Cross project said the design review, announced last November, is expected to take around two years and could yet double the value of the scheme.
One source said: "Google is reassessing its approach to all their projects. They have quite a few different ones ready to go worldwide but they want to do it all in one fell swoop. They want to get them right from a philosophical point of view, in the same way that they look at their products."
Building understands Bam, which won the £300m main contractor role on the 750,000ft2 project in March 2013, no longer considers the job as part of its pipeline and expects the project to ultimately be put back out to tender.
Architect Allford Hall Monaghan Morris has been retained to rework the design of the scheme, with cost consultant Gardiner & Theobald and engineer Waterman also continuing in their roles.
Google signed a deal for 165,000 sq ft of space at nearby Axa Real Estate's under-construction 6 St Pancras Square last month, also at King's Cross, which will complete later this year, as an interim office for some of its London workforce.
In the US Google is working up new designs for its proposed one million sq ft 'Bay View' global headquarters in Mountain View, which will bring the town's 11,000 Google workers, currently based across 65 buildings, under one roof, Building has learned.
Google unveiled designs drawn up by Seattle-based architect NBBJ for the Bay View project last February, but has sounded out other architects since.