IPA chief says new government now has 'totally different ambitions' for North and Midlands following general election result
One of the government's most senior infrastructure advisors has said there will be more major infrastructure schemes for the regions after confirming the government plans to rewrite its rules to permit greater investment in areas such as the north of England and the Midlands.
The Treasury will change the method of evaluating the economic benefits of spending in chancellor Sajid Javid's spring budget after years of complaints that the current system favours London and the South-east.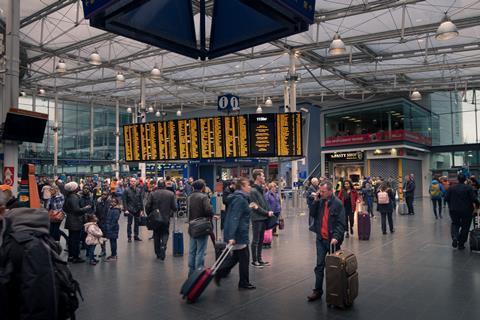 Government investment decisions are currently based on gross value added, a metric that assesses the net financial contribution of spending to the economy.
The new rules would introduce metrics to determine spending, such as improving the wellbeing of people in certain areas or reducing regional productivity gaps.
Matthew Vickerstaff, who is the deputy chief executive at the Infrastructure and Projects Authority (IPA), said: "[Don't underestimate] how important the change in fiscal rules is going to be. It is a huge game changer for investment."
He added: "You will have seen that post the election and the way that voting came from the Midlands and those constituencies that classically have not voted Conservative, that has changed the dynamic a huge amount and why you are hearing the phrase 'levelling up'.
"Don't underestimate, certainly from someone who has worked in government for a few years now, this is a very, very different environment with a very different set of ministers, in a government with totally different dynamics and ambitions."
Vickerstaff also said the results meant the 11 March budget will be completely different from the one the government drew up for 6 November – but which was cancelled because of last December's general election.
He said: "You might think that we would just take the budget we prepared [for] November and say 'let's just kick our heels around for the next month or so because we've got one prepared'. I can guarantee and absolutely tell you that that's not the case. We have a very busy agenda."
With an increased focus on schemes outside the capital, a number of high-profile jobs in London and the South-east are thought to be at risk with Crossrail 2 one of those most under threat.
IPA construction director David Hancock said the £30bn scheme, which will run from south-west London to north-east, should be "pushed back" while work to finish the late-running Crossrail 1 is finished.