The government has committed £2.2bn work through project bank accounts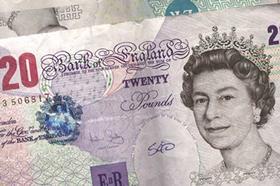 The government has beaten its target for public construction work committed through project bank accounts (PBAs), Cabinet Office minister Chloe Smith revealed today.
Speaking at Building's Government Construction Summit today, Smith said public clients have committed £2.2bn of work to be delivered through PBAs since the government launched its construction strategy in 2011, exceeding its target of £2bn for this point.
PBAs aim to eliminate late payment by paying all firms down the supply chain from a single pot.
They are being rolled out across the public sector and are used by several public clients, including the Defence Infrastructure Organisation and the Highways Agency.
Smith also called on the private sector to help government produce better cost benchmarks by providing it with more cost data.
The government published new cost benchmarks for public projects today, which provides cross-government data on the cost of public construction projects, such as schools and hospitals.
Departmental, local authority and subcontract data was also provided for the first time today.
The benchmarks are a key part of the government's drive to cut public construction project costs by 20%.
Smith hailed progress in cutting project costs, highlighting a 40% reduction in the cost of schools.
She said: "If you don't measure it you can't improve it. This is a great chance for collaboration with industry."
Smith added: "Public sector construction is entering an era where best practice is becoming the norm".