Department for Education calls for bids from schools for improvements through next phase of Priority School Building Programme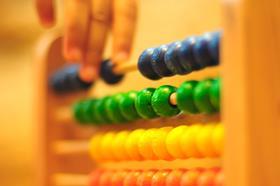 The government has now opened the £2bn second phase of its flagship school building programme, with schools now able to enter bids for funding.
Last month the government announced a new tranche of £2bn in funding for a second phase of its Priority School Building Programme (PSBP), with the funding available over the next spending review period, from 2015-2021.
The next phase of the PSBP will be focused on upgrades to individuals buildings within school estates, as well as rebuilding whole schools.
This week the government formally called for schools to submit proposals for improvement before the 21 July deadline.
The next phase of the PSBP will draw on data collected through the Department for Education's (DfE) school condition survey, which is being undertaken by consultants Davis Langdon, EC Harris and Capita, but has been hit by delays and cost overruns.
The survey, initially meant to be completed last October, is now expected to be completed "this summer".
DfE said schools would hear by the end of the year whether they have been successful in attracting funding based on an assessment of those in greatest need.
Schools minster David Laws said: "The original PSBP worked on the basis of the condition of the whole school site.
"We will now refine this to look at targeting individual school buildings, as well as whole school rebuilds where this is appropriate, so that the department can focus much more tightly on addressing specific issues in the estate.
"This is only possible thanks to the data coming out of our detailed condition survey.
"That survey will be complete by the summer and will give us a detailed pattern of need which will be a useful tool for targeting the available resources most effectively."