Industry leaders support strategy's aims but unhappy with lack of fresh policy ideas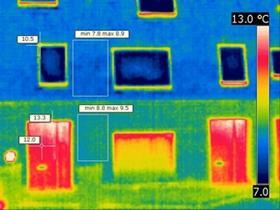 The government's Energy Efficiency Strategy does not contain enough detail or binding targets on government to deliver improvements to building standards, construction industry leaders have said.
Yesterday the government published its Energy Efficiency Strategy, which said that 22 power stations worth of energy could be saved if the full potential of energy efficiency was realised.
The strategy restated previous government initiatives to improve energy efficiency, such as the Green Deal and creation of the Green Investment Bank.
The Department of Energy and Climate Change also outlined that it would expand the Re:Fit programme, the mayor of London's programme to improve the energy efficiency of London's government buildings, to the rest of the country. The scheme will be supported by £750,000 of funding.
Energy minister Greg Barker said energy efficiency was "at the heart" of government policy. "Not only can energy efficiency help save money on bills and cut emissions, it can support green jobs, innovation and enterprise," he said.
Paul King, chief executive at the UK Green Building Council, said that energy efficiency was prime opportunity to create jobs. "However, what has been less clear is how to turn these opportunities into concerted action," he said.
"It is disappointing, then, that the strategy tells us much of what we already know about existing policies, but does not provide much new impetus to really drive investment in energy efficiency. What we need is a long term policy trajectory, together with clarity on how this will be achieved, in order to create the 'investment grade' policy that investors require."
Brian Berry, chief executive of the Federation of Master Builders, said the strategy had "little detail" on aims or objectives.
David Symons, director at WSP Environment & Energy, said: "These measures will take time to have an impact. The frustration is that there are plenty of measures that would have a more immediate effect like providing a stamp duty rebate for energy efficiency in homes, or the strengthening, and better enforcing, of building regulations.
Andrew Warren, director of the Association for the Conservation of Energy, said: "The Strategy tells us that 196TWh of energy savings are 'possible' in 2020 – but totally fails to commit government to achieving these savings.
"We have seen all too often how, in the absence of firm targets, governments fail to put in place adequate policies or resources to achieve them. As things stand, this is a wish list, not a strategy."