Chancellor Rishi Sunak also confirmed next Budget will be delivered on 3 March next year
The furlough scheme will be extended by a month to the end of April next year, the government has announced.
Chancellor Rishi Sunak said the government would continue to pay 80% of the wages of furloughed workers until the end of that month.
He also said government would extend its covid-19 business loan schemes until the end of March.
Sunak (pictured) said the move would provide "certainty for millions of jobs and businesses".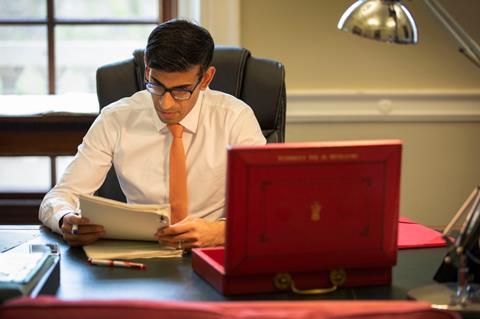 He added: "We know the premium businesses place on certainty, so it is right that we enable them to plan ahead regardless of the path the virus takes, which is why we're providing certainty and clarity by extending this support."
The government had previously extended the furlough scheme to the end of March after a second national lockdown was announced on 31 October, the same day the scheme was originally due to end.
Sunak also said the next Budget will be held on 3 March 2021 and would "set out the next phase of the plan to tackle the virus and protect jobs".
It will be the second full budget the chancellor has delivered while in the job. He delivered his first Budget on 11 March less than a month after being appointed and shortly before the first national covid-19 lockdown order on 23 March.