Auditor criticises government for failing to work out how much consumer bills will rise by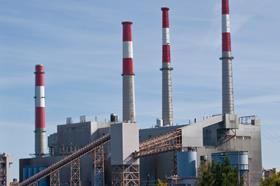 The government is not taking into account the full impact of the cost of public infrastructure improvements on customers' energy bills, according to a critical report by the National Audit Office.
The NAO said government figures showed that energy bills are forecast to rise by £221 by 2030 in real terms in order to pay for the private investment improving the UK's energy infrastructure. However it said this estimate, provided by the Department for Energy and Climate Change, failed to take into account a significant proportion of the projects identified in the government's National infrastructure Plan as due to go ahead in this timeframe.
In total it said just 75% of the £176bn of planned investment in energy infrastructure assumed under the National Infrastructure Plan had been accounted for in government estimates of future bills. And the Department for Environment, Food & Rural Affairs has not made any assessment of the impact of water infrastructure investment on bills.
The issue has been given renewed focus recently by Labour leader Ed Miliband's pledge to freeze energy prices amid rising concern over fuel bills, and prime minister David Cameron's pledge to cut the "green taxes" levied on energy bills.
The NAO report said that 67% of the cost of the investment would currently be paid for by the private sector, a cost that would ultimately be recouped by increasing utility bills. It added that "funding of infrastructure via bills is more regressive than taxation: it requires proportionately greater expenditure from those on low incomes," and that a failure by the government to properly assess the impact on household bills could lead to individuals facing financial hardship.
The report says: "Government has made no assessment of the overall impact of infrastructure on future bills or whether those bills will be affordable. Therefore government and regulators are taking decisions on behalf of consumers in the absence of full information about the situation for consumers.
Margaret Hodge MP, chair of the Committee of Public Accounts, said: "Two thirds of [energy infrastructure expenditure] is expected to be funded by consumers, yet neither the government nor regulators have any real understanding of how this will impact on utility bills.
"I have serious concerns that government is taking decisions on infrastructure, banking on hard-pressed consumers to foot the bill, without knowing whether households will be able to afford to pay."
Amyas Morse, head of the National Audit Office, said: "Government and regulators do not know the overall impact of planned infrastructure on future consumer utility bills, or whether households, especially those on low incomes, will be able to afford to pay them.
"It seems critical to know 'how much is too much', based on reliable information."