Up to 31 firms could win places on repeatedly delayed framework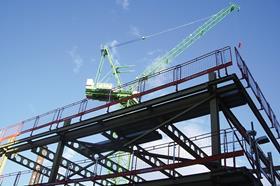 A repeatedly delayed tender for a four-year public sector framework for consultants worth up to £750m has finally been published by the government.
The OJEU notice was published on 29 October it has emerged, ten months later than originally intended.
The framework tender, known as Project Management and Full Design Team Services (PMFDTS), has been hotly-anticipated by consultants.
It covers a raft of disciplines – including project management, cost consultancy, architecture and engineering – and a raft of public sector bodies, including all government departments, the Foreign Office's global estate, Scotland, Wales, Northern Ireland, local authorities and other public bodies including the post office, national parks and the police and fire services.
Up to 31 firms could win places on the framework across five lots -
Lot 1 – 'One Stop Shop' covering all services – 8 winners expected
Lot 2 – Project management – 5 winners expected
Lot 3 – Cost management, CDM/Health & Safety – 5 winners expected
Lot 4 – Design team services – 5 winners expected
Lot 5 – International works 'One Stop Shop' again covering all services – 8 winners expected
The government has attempted to structure the tender in a way that allows SMEs to compete for places, with many SMEs understood to be lining up for joint or standalone bids.
Firms have been given until midday on 29 November to submit bids, with invitations to tender planned to go out on 6 January 2014.
The Cabinet Office said the framework is expected to be awarded and go live in April 2014.
This means the framework will go live ten months later than planned, as tendering had originally been planned to complete in time for the framework to go live when the previous iteration expired on 16 June 2013.
The delays have resulted in a hiatus period where public sector bodies that previously procured through PMFDTS have switched to other procurement routes.
There were 12 firms on the last PMFDTS framework - Lend Lease, Capita Symonds, Deloitte Real Estate, EC Harris, Faithful + Gould, Gardiner & Theobald, Jacobs, Mace, Mott MacDonald, Pick Everard, Rider Levett Bucknall, and Turner & Townsend.
Last month's OJEU was issued by private sector firm UK SBS, which took over management of the framework and two other public sector construction frameworks in August.
The retendered PMFDTS will be reviewed after two years, with the option to extend it for a further two years on a year by year basis.