BEIS drawing up proposals to hand out jobs sooner than planned
Public sector projects look set to be speeded up to help the industry ride out the fallout from covid-19 under an initiative being drawn up by the government.
Contract awards could be handed out sooner than planned in efforts to kickstart a sector which saw output nosedive 40% in April, according to Fergus Harradence, deputy construction director at the department for business, energy and industrial strategy.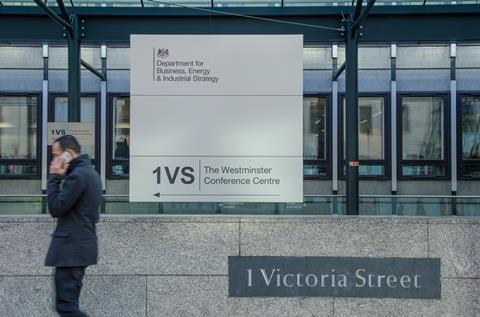 The government has been working on the plan for the past "two months or so" and Harradence said he hopes it will be announced within weeks.
Harradence told a Building webinar last week on the sector's recovery plan: "We are hoping to be in a position within the next two or three weeks to make an announcement about an accelerated pipeline and what projects will be in that."
He added: "The aim of that, obviously, is to give the industry confidence that over the medium to long term there is going to be a supply of work.
"[It's vital] to give people clarity and visibility about the pipeline and accelerate the award of contracts at all stages of projects. That's something we need to do as quickly as possible."
The chief executive of the Civil Engineering Contractors Association, Alasdair Reisner, said: "Our members tell us that, having delivered work throughout the crisis, workloads are now starting to dry up for many infrastructure contractors. We are pleased that the government is focussing on accelerating works."
Last week £390m turnover contractor Osborne said it was making 75 people redundant and, explaining the move, the firm's chief executive Andy Steele said: "As an industry we don't have the profitability and float to hang on to staff without that guarantee of pipeline. It's really tough letting people go but I can't play a guessing game about certainty of work anymore."
On Friday, the Office for National Statistics said construction GDP crashed 40% in April has on top of the 5.8% fall recorded the month before. Overall UK GDP slumped by 20.4% in April.