New extension will be operational in late 2021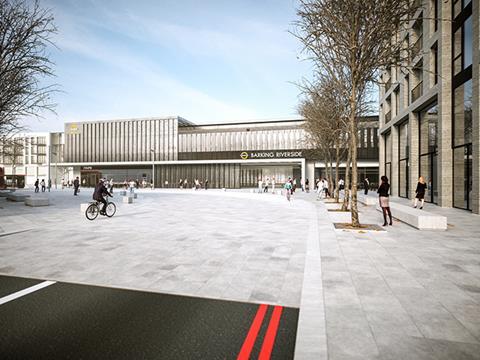 The government has given the go-ahead to the £263m extension of the London Overground from Gospel Oak to Barking Riverside.
Transport for London (TfL) will now begin construction of the 4.5km extension to one of east London's largest housing developments next summer with train services anticipated to commence in late 2021.
The extension is expected to pave the way for 10,800 new homes, along with a new school and healthcare facilities and the construction of a new district centre with commercial and leisure facilities.
London's mayor Sadiq Khan gave his approval to the 180-heactare Barking Riverside masterplan on the northern banks of the River Thames last September.
Funding for the rail extension is coming from TfL's Growth Fund and developer Barking Riverside Ltd, which is a partnership between the Greater London Authority and L&Q, is to pay £172m towards the cost.
TfL director for city planning Alex Williams said: "Being given the green light by government for this London Overground extension is fantastic news for the Barking Riverside development, helping breathe new life into the area and enabling up to 10,800 vital new homes, along with the creation of new healthcare and leisure services."