Some firms struggling to get cover for cladding or fire-related claims
The government is not looking at intervening in the construction industry's professional indemnity insurance crisis despite the risk it poses to fire safety work, according to the housing minister.
Earlier this year a Construction Leadership Council (CLC) survey revealed that firms across the industry had reported sharp increases in premiums for PI insurance (PII) as well as stricter curbs on the levels of cover – with the survey finding the restrictions meant a third of respondents were unable to carry out remedial work.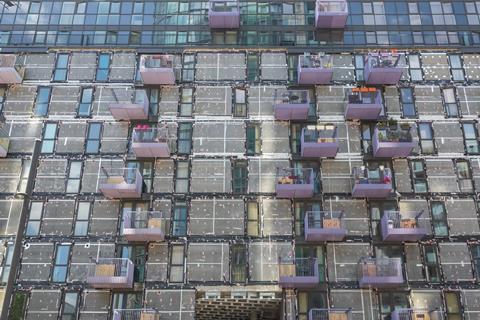 The problem was found to be particularly severe for those firms trying to make cladding or fire safety-related claims.
But Chris Pincher said the issue falls outside the government's regulatory remit.
In a written answer, he told MPs: "We do not have plans to regulate the behaviour of insurers undertaking PII as this is activity already regulated by the Financial Conduct Authority and the Prudential Regulation Authority.
"We understand that some construction professionals are struggling to obtain appropriate PII, particularly for fire safety work. This directly relates to the government's remediation objectives. We have been engaging with industry to investigate these challenges."
He cited the CLC industry survey, which concluded in the middle of March, as an example of how government was working with industry. "We are also monitoring the effect of PII restrictions on applications to the Building Safety Fund and are engaging with suppliers to ensure they have appropriate PII cover," he added.