Committee on Climate Change publishes critical report on UK policies and urges more action to green buildings and infrastructure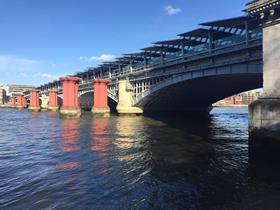 The government is failing to adequately tackle the threat of climate change, including the need to green the UK's infrastructure and built environment, the independent Committee on Climate Change has warned.
In a critical report on the government's environmental progress, the Committee on Climate Change (CCC) urges the government to introduce long term global warming mitigation policies, noting that many policies are set to expire during this parliament, by 2020.
The committee also urges the government to strengthen green policies in five key areas - electricity, buildings, transport, infrastructure, land and water management.
The CCC is an independent, statutory body established under the Climate Change Act 2008 to monitor the UK's progress towards hitting emissions targets and preparing for climate change.
In terms of built environment policy, the report urges the government to address four key policy areas.
These are adapting the built environment to deal with overheating, ensuring infrastructure is resilient in extreme weather, developing plans for energy efficiency, and devising a strategy to address the rising number of homes in high risk flood areas.
The report states that around 20% of homes might already be overheating, even in cooler summers, and calls on the communities department to create a new required standard or regulation on overheating in new homes.
It says government is making progress on ensuring infrastructure, such as road and rail networks, is more resilient, but gives infrastructure networks an 'amber' rating for vulnerability.
The report again calls on the communities department to take action, this time to improve the design and location of new infrastructure to make them more resilient in extreme weather.
It also urges the Department for Energy and Climate Change (DECC) to clarify the future for the energy company obligation (ECO) when the next policy comes into effect in 2017, with energy suppliers set to meet their obligations up to 2017 a year early.
The report also criticises the government's planning policy for allowing 1,500 new homes to be built in areas of high flood risk each year and 3,100 homes in medium risk areas.
It calls on the Department for Environment, Food and Rural Affairs (DEFRA) to come up with a plan within the next year to deal with the rising number of homes in flood-prone areas.
Commenting on the report, Nick Baveystock, director general of the Institute of Civil Engineers, said: "Fears around the resilience of our infrastructure networks in the face more frequent extreme weather also echo our own concerns.
"We would like to see Government put resilience at the heart of its plans, and the upcoming Budget presents an opportunity."
Julie Hirigoyen, chief executive of the UK Green Building Council, said: "The Committee has issued a clear warning – progress on improving our buildings is currently falling short.
"The Government must follow its advice and agree an action plan for energy efficiency which results in homes that are cheaper to heat and that are shielded from the worst effects of climate change."