Government faces massive pay out after judge rules solar firms are entitled to compensation after illegal cuts to solar subsidies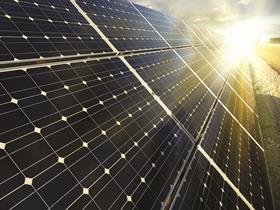 The government could be forced to pay out £200m to solar firms after the High Court ruled firms were entitled to compensation for illegal changes to the government's subsidy scheme.
The ruling is the latest episode in the long-running battle over solar subsidies after the government introduced swift and sweeping cuts in 2011 that quashed demand for solar panel installations almost overnight.
The government announced in October 2011 that it planned to slash the solar feed-in-tariff - which is paid to those people that install solar panels on their property for the power generated - in half in December 2011.
The announcement prompted a slump in the industry with installations falling 97%.
The High Court later ruled that the way the cuts were introduced was illegal, because the 12 December cut off date stipulated by the government was before the government's consultation on the change had ended.
Yesterday, the High Court ruled that 17 solar firms that have lodged claims for compensation, including Breyer Group and Homesun, were entitled to compensation.
In his judgement Mr Justice Coulson said the government's policy announcement had "interfered" with many of the firms' contracts.
He said: "Although the entitlement to damages will ultimately depend on the facts, as a matter of general principle, the claimants have demonstrated an entitlement to damages assessed by reference to the loss of those possessions for which recovery is permissible, namely signed/concluded contracts and/or the marketable goodwill referable to such contracts."
Nick Keighley of ​Solarlec, one of the claimants, said: "The industry was treated very badly by the Department of Energy and Climate Change (DECC), and their actions in 2011 damaged the growing industry and severely harmed the ability of companies such as ours in a key growth sector from investing, innovating and creating much-needed jobs as well as contributing to the UK's carbon reduction commitments."
However, a spokesperson for the DECC the department was "unhappy" with the ruling and would appeal it.
She said: "We believed we were proposing lawful changes to subsidies, which would protect consumers from rising bills at a time when windfall profits meant the industry was booming.
"Solar is a huge success in the UK, worth £2.2bn a year, thanks to government support, and the tariff changes that protected consumers from a £50 a year bill rise by 2020 haven't changed that success."