Firms investing in energy efficiency could be given guaranteed income from retrofit work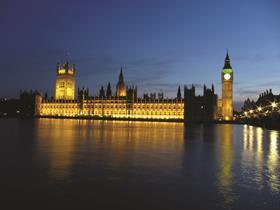 The government is drawing-up plans to expand the market for energy efficiency work in buildings by allowing companies to get a guaranteed flat-rate income from their installation, Building has learned.
The proposed change to the government's electricity market reforms would put energy efficiency retrofit work on an equal footing with the construction of new power stations.
The government has already pledged to guarantee future revenues of power stations by introducing a "capacity market" which will allow producers of electricity to get paid just for having the capacity to produce electricity.
This latest move would work by also allowing the offset capacity from installing energy efficiency to be sold in the "capacity market". It is one of three options for boosting the roll out of energy efficiency measures that the Department of Energy and Climate Change (DECC) plans to consult on in the autumn.
The other two options under consideration are introducing a supplier obligation or creating an energy efficiency feed-in tariff.
Andrew Warren, director of the Association for the Conservation of Energy, said the moves could provide a significant shot in the arm for energy efficiency work in buildings. "It has the potential to be a real game changer," he said.
"The department has been listening to people from all around the world who have been delivering such models."
The government has come in for criticism for not including such measures since publishing its draft Energy Bill in May.
A report by the energy select committee on the bill, published last month, called for support to be given to the demand side of the market.
Rachel Cary, senior policy advisor at campaign group Green Alliance, said: "We now need to get it in legislation. The UK has really lagged behind on this in comparison with the US."
The news emerged as DECC published guidance demanding local authorities make plans for "significant improvement" in energy consumption from homes in their area and publish biannual reports on their progress. The guidance provided no benchmark or target for councils to aim at to the meet the definition of "significant improvement".