Labour MP argued 'toxic' industry payment culture contributes to poor building safety
The government has failed to use its overhaul of building safety laws to tackle poor payment practices in the construction industry, a Labour MP has said.
Oldham East and Saddleworth MP Debbie Abrahams said the Building Safety Bill is a "unique opportunity" to stop the "misery" faced by smaller supply chain firms because of late payments.
But in a House of Commons debate on the second reading of the Bill, Abrahams (pictured) said the reforms do "absolutely nothing" to protect firms from collapses of main contractors such as Carillion.
She added that the business department had "sat on its hands" for almost six years since its review of retentions in construction.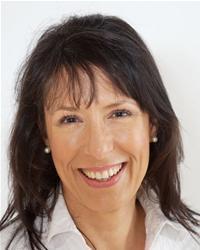 The MP quoted the report by Judith Hackitt, who was appointed by the government to advise it on what regulatory changes to the built environment are needed to prevent a disaster like the Grenfell Tower fire from being repeated.
Hackitt's 2018 report said that the industry's culture of contract terms and payment practices that "prioritise speed and low cost solutions" undermine building safety.
The report concluded that the way the industry procures services provides poor value for money and produces poor building safety outcomes, and recommended that payment terms and practices should be recorded as part of a proposed digital building safety file.
Abrahams said she "could not agree more" with Hackitt's conclusions.
She added: "There is a toxic culture in too many parts of the construction industry, where fly-by-night firms benefit by accepting the lowest-price jobs achieved by poor payment practices to their supply chain."
She said the Bill "provides a unique opportunity to deal with not just the scandal of unsafe buildings, but the scandal of the manipulation of late-payment practices by large, unscrupulous construction companies."
Earlier in the debate, communities secretary Robert Jenrick announced that buildings below 18m would no longer need an EWS1 fire safety assessment form following agreements with major lenders including Lloyds and Barclays.
But Conservative MP Stephen McPartland said the announcement was just "weasel words" unless the government withdraws the January 2020 consolidated advice note which had the effect of the forms being applied to all buildings regardless of size.
McPartland also outlined proposed amendments to the bill including a plan for compensation for buyers of properties with fire safety defects.
The backbencher, who previously led a rebellion against the Fire Safety Bill backed by 31 other Conservatives, said leaseholders are "drowning in mountains of debt and properties they cannot sell."
He said that if the government does not amend the Bill by the autumn, he would press forward with his own amendments.
These include an amendment to expand a provision in the Building Defects Act 1984 to allow local authorities to compensate buyers of properties with fire safety or cladding defects.
He is also suggesting amending a section of the Building Safety Bill to allow a separate levy on new house building to raise money for fire safety remediation for existing buildings.
McPartland will table amendments to ensure remedial works are VAT-free and that the government has to create an indemnity scheme to protect leaseholders.