Ministers told four months ago testing issues could halt construction of 150,000 homes next year
The government has still not set a date for a meeting with industry leaders over changes to the certification of construction products which could delay 150,000 homes.
Ministers were warned nearly four months ago by the Construction Leadership Council (CLC) that issues with the planned switch to the new UKCA marking system on 1 January next year could cause "significant disruption" to the industry.
But despite business secretary Kwasi Kwarteng agreeing to a meeting last month, CLC chair Andy Mitchell told Building that it has still not been arranged.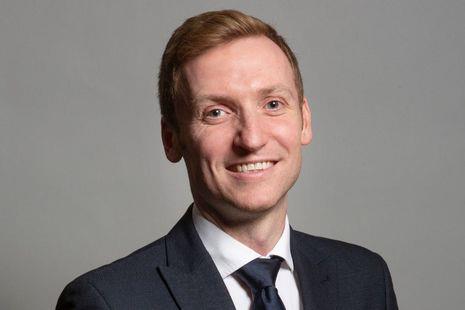 The new certification system requires large numbers of products to be retested so that they can be sold legally on the UK market from next year but there is severely limited testing capacity for several key products including glass and radiators.
The CLC's open letter, sent in November, called on business secretary Kwasi Kwarteng and housing secretary Michael Gove to "rapidly meet" with the group to discuss how to resolve the matter.
Last month, Building reported that the CLC had still not received a response to the letter. Kwarteng finally wrote to Mitchell suggesting a meeting with construction minister Lee Rowley more than three weeks ago.
Mitchell said he is expecting a date to be arranged with Rowley within the next two weeks, adding that the purpose of the meeting will be to "make sure that we are all agreed on what action needs to be taken [and] by whom".
Ministers are coming under increasing pressure to explain how products can gain the UKCA marking before the deadline given the UK's shortage of testing centres. The testing centres themselves need to be accredited, with new staff recruited and trained, before they can operate – a process which can take up to a year.
But despite the deadline for the transition to the new marking system, originally set for 1 January this year, having already been extended by 12 months, it is understood that work on setting up new test centres is still in early stages.
Mitchell said: "The postponement by a year was welcomed but some things will have to change if we are to not have significant problems at the end of this year.
"There quite simply isn't enough time to put in place sufficient certification and testing capability in the UK as things stand."
The Department for Business, Energy and Industrial Strategy said in January that the UKCA system enables the UK to "take back control" of its product regulations. The Department has insisted that the current date for the transition is the "final deadline" and has issued a warning to firms to get ready, adding: "It is important we don't delay implementation any further."
But several contractors have already voiced concerns that the one year extension will not be enough with Mace chief executive Mark Reynolds and Costain boss Alex Vaughan both saying the deadline will need to be pushed back a second time.
Construction Products Association chief executive Peter Caplehorn, who sits on the CLC's product availability working group, said that a failure to set up new testing centres in the next 10 months could result in products "dropping off a cliff" this time next year.