Construction minister confirms consultation on initiative to launch in May
The government has thrown further support behind plans to share quarterly data on the industry's progress towards net zero with the public.
Construction minister Anne-Marie Trevelyan said it was "crucial" the government and the public had a way of measuring firms' progress on cutting carbon from projects and confirmed that a formal consultation on the metrics would be launched in May.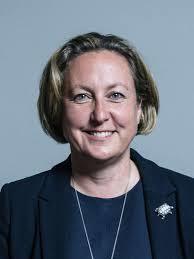 The initiative, known as CO2nstruct Zero, was announced by the Construction Leadership Council last month.
The group's co-chair Andy Mitchell said the sector is "not moving at the speed it needs to" on net zero, with a "huge programme of industry change" now needed to tackle the industry's contribution to carbon emissions "before it is too late".
Speaking at the NBS' Construction Leaders' Summit on Wednesday, Trevelyan said: "I think it's crucial that we have a set of evidence-based metrics so that we can measure the improvements that we can and we should be making, so they're going to be formally consulting on these metrics in May of this year."
She added: "I'd be really grateful for as much input as all of you can give, because I think we need to build this together."
The CLC has also called on firms to use zero emission vehicles and onsite plant, champion infrastructure projects which support low carbon modes of transport and prioritise low carbon materials as part of the CO2nstruct Zero programme.
Trevelyan's comments came the day before US president Joe Biden's virtual summit with 40 world leaders on addressing climate change.
The meeting, informally known as 'Earth Day', will be attended by prime minister Boris Johnson and is being seen as a precursor to the COP26 climate change conference being held in Glasgow in November.
At the NBS Summit, Trevelyan also said that the new Building Safety Bill which will overhaul the industry's regulatory framework will come into force "not before too long".
She said it will be introduced to parliament "once government has fully considered the recommendations of the [Ministry of Housing, Communities and Local Government] committee in its scrutiny of the draught bill".
Trevelyan was appointed construction minister in January this year after her predecessor Kwasi Kwarteng was promoted to business secretary after just a month in the role.