Announcement on fresh set of mid-term policies later today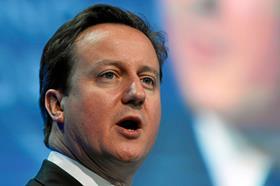 The Coalition government will today unveil fresh plans to increase housebuilding as part of a "mid-term" review of government policy that will set out its aims for the second half of the Parliament.
The detailed plans, set to be unveiled later today, are also reported to include plans to increase investment in roads through tolls.
In a joint statement before the launch prime minister David Cameron and deputy prime minister Nick Clegg said: "Today, at the half-way point in the parliament, we are taking stock of the progress we have made in implementing the coalition agreement that we signed in May 2010.
"But we are also initiating a new set of reforms, building on those already underway, to secure our country's future and help people realise their ambitions."