Incentive scheme set to open on Wednesday this week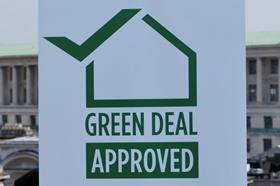 The government has re-launched its £100m Green Deal incentive scheme after an earlier version was forced to close.
The Green Deal Home Improvement Fund gives people cash back when they install energy efficiency measures under the government's flagship Green Deal scheme.
However, the first £120m version of the scheme was forced to close over the summer after it had been open just six weeks because all the money had been allocated, leaving consumers and the industry disappointed.
Only £30m of new £100m cash back fund will be available in the first wave. This will be split into two pots £24m for solid wall insulation and £6m for other measures.
Households can claim up to £1,000 for installing two of the measures from an approved list recommended by their Green Deal assessor and up to £4,000 for installing solid wall insulation.
A second pot of £30m will be released in February. Applications for the first pot are being taken from 10 December.
Energy secretary Ed Davey said the fund had been a "big success story for the Green Deal".
He added: "The best way people can cut their energy bills, this winter and every winter, is to improve their homes so that they leak less heat and use less energy. That's why we've increased the funding available for the Green Deal to help even more people start saving money sooner."
Consumers wishing to claim the cash back will need a quote for the work and a Green Deal advice report or Energy Performance Certificate.
Richard Twinn, policy and public affairs officer at the UK Green Building Council, said: "Full marks to government for listening to industry and making sensible changes to the fund.
"A more robust application process is likely to result in fewer speculative applications and prevent the feeding frenzy witnessed last summer.
"Ring fenced funding will also stop the fund being completely swallowed up by the most expensive energy saving measures.
"However, this is still a finite pot of funding that will create uncertainty for both householders and industry when it inevitably runs dry."