Research competitions to promote R&D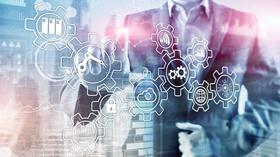 The government is to launch a series of competitions to pay construction firms to work together on blue-sky research and development as part of a drive to modernise construction.
Ann Bentley, global director of consultant RLB, and a member of the government's Construction Leadership Council (CLC), told Building the plan for a series of competitions was part of a suite of measures designed to up the level of innovation in the construction industry.
The government has already announced a £72m investment in a "core innovation hub" for UK construction, as well as a £36m "active buildings centre" as part of the £170m construction sector deal outlined in July.
However, Bentley said the government was, in addition, shortly to announce collaborative research competitions, and the setting up of "innovation networks" based around universities such as UCL, Imperial and Warwick to support smaller research projects.
Bentley said the collaborative research competitions would see the government look for teams of up to five organisations to come together to conduct research that would otherwise be too expensive. The government would then match-fund the total investment committed, with the results shared between the collaborators, meaning each individual firm would only have to make 10% of the investment it would otherwise incur to pursue the research itself.
Bentley said: "If, for example, five cladding specialists came together and said 'we think there's a better way to improve the thermal properties of what we do', it might normally be cost prohibitive to do it, even though it's in the interest of all them that it gets done.
"Here government is essentially saying 'you each put in 10% and we'll put in 50%. I think this could have really significant appeal to specialists."
Bentley said the reform of procurement she was undertaking for the CLC was also designed to "unlock innovation". Rather than procuring contractors to build a fully designed scheme, Bentley said she was developing procurement targeting the whole-life performance and operational outcomes of buildings, which would give bidders more opportunity to propose different ways of approaching projects.
This work, which she says follows a "similar mindset" to the Institute of Civil Engineers' Project 13 initiative for infrastructure procurement, will also see procurement models, software and training packages developed that enable it to be rolled out.