Big firms to be forced to publish payment performance data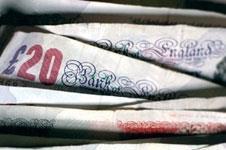 The government has begun consulting on a raft of policy proposals to clampdown on late payment in the construction industry.
Under the government's plans both large and listed companies would be required to publish detailed information about their payment practices and performances, allowing suppliers to compare those with good and bad payment records.
The plans follow a cross party inquiry into late payment last year, which concluded that the construction industry was one of the "worst offenders" when it came to paying late and that small companies were "bullied" by larger ones.
The government is considering requiring firms to publish their average payment time, the proportion of invoices paid beyond terms, and the proportion of invoices paid within 30 days, over 30 days, over 60 days and over 120 days.
Reporting on a quarterly basis will be a mandatory requirement for all large and quoted companies and firms will face a fine for breaching prompt payment requirements.
Business minister Matthew Hancock said the proposals came in response to an earlier consultation that showed a "clear majority" of businesses supported increased transparency.
The proposals will flesh out the prompt payment powers set out in the Small Business, Enterprise and Employment Bill that is currently going through Parliament.
Hancock said: "Tackling late payment is at the heart of our drive to help small businesses. Coming from a small business background, I know just how critical late payment can be for small firms' cashflow.
"We know that small businesses are often reluctant to risk losing business by using the redress measures we've put in place, so we want to tackle the underlying culture by increasing transparency on payment practices and performance.
"The measures we are consulting on will make it clear to small businesses and consumers alike which large businesses behave properly, and those that think they can ride roughshod over their suppliers."
The consultation follows the announcement last month that a government prompt payment advisory board has been set up to strengthen the existing prompt payment code.
To take part in the consultation visit http://bit.ly/15D9oAL - the consultation will close on 13 January 2015.