Chair of energy committee calls for change to energy market policy to sure up support for efficiency projects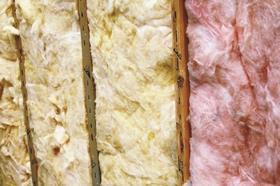 The government has been urged to change its energy market policy to avoid disadvantaging energy efficiency schemes bidding for government support.
Under the government's reforms to the energy market, firms will be able to bid to get paid by the government to provide either spare power "capacity" - through energy generation schemes - or to reduce electricity demand, through energy efficiency measures.
The policy is meant to allow energy efficiency projects, such as building retrofits, to compete with projects to build new power stations.
But Tim Yeo, chair of the energy and climate change committee, has this week written to energy minister Matthew Hancock to say the current formulation of the policy disadvantages energy efficiency projects.
He said there were "serious and legitimate concerns" about the "design of the capacity market" – as the scheme is known.
In the letter, sent on Tuesday but published today, Yeo said under the current policy plans support for energy efficiency providers was limited to one year, while power plant developers could receive subsidies over many years.
He said: "The impact of limited contract lengths may discourage some demand side reduction providers from participating at all."
He also said a clause, contained in the policy, that allowed ministers to cut the amount of work auctioned through the capacity market introduced an "unnecessary and damaging element of uncertainty" into the bidding process.
He added: "I also believe that it is impossible for National Grid to give objective advice to government on this issue since the profitability of their regulated UK business is directly linked to the construction of new transmission capacity, the demand for which will be cut if demand side reduction provision grows in the way it has done in the United States."
Yeo said reducing demand for power "offered a cheaper and greener alternative to building new generating capacity".
He cited as yet unpublished research by Nera Economic Consulting that said energy efficiency projects funded through the capacity market could reduce power bills by £359m a year.
Yeo said reaching the government's goal of "ensuring low-carbon reliable energy supply at least cost to the consumer" would be greatly assisted by "any action" to improve energy efficiency.
The Department of Energy and Climate Change has been contacted for comment.