Transport secretary Grant Shapps says it is up to industry to push forward with project
The government has confirmed that it will not fight the Court of Appeal's decision ruling the expansion of Heathrow illegal on climate change grounds, saying it is up to the industry to fight for the project.
Transport secretary Grant Shapps has said that, while it was important to expand the UK's airport capacity, the government will not push the case for Heathrow.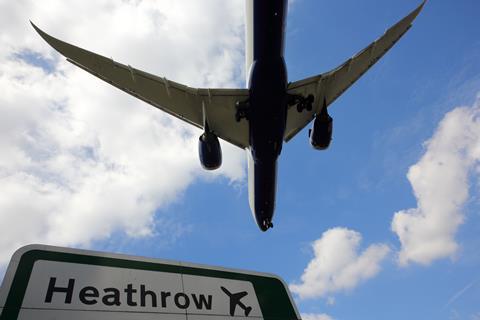 In a tweet, Shapps said: "Airport expansion is core to boosting global connectivity. We also take seriously our commitment to the environment. This Govt won't appeal today's judgment given our manifesto makes clear any #Heathrow expansion will be industry led."
While the government is yet to announce whether it will consider revising the Airport National Policy Statement (ANPS), which is what the court found illegal, the announcement will come as a significant blow to the £14bn project.
Heathrow itself has confirmed that it will challenge the decision, releasing a statement saying: "We will appeal to the Supreme Court on this one issue and are confident that we will be successful."
Prior to this decision the expectation had been that the £14bn third runway could be built by 2028.
There are fears that Boris Johnson, who has been a vocal opponent, may now turn his back completely on the scheme.
Johnson, who was foreign secretary and in Afghanistan when MPs voted to approve the £14bn scheme 18 months ago, was heavily criticised for not being in the House of Commons to voice his opinion.
The prime minister, whose Uxbridge and South Ruislip constituency is under the Heathrow flight path, has previously said: "I will lie down in front of those bulldozers and stop the construction of that third runway."
The court's ruling is the first in the world to be based on the 2016 Paris agreement green deal and may trigger challenges against other major infrastructure projects in the UK and abroad.
In its ruling, the court said it had not ruled on whether or not Heathrow's expansion should go ahead but had instead decided that the ANPS, which approved the project in its current form, was unlawful.
It said a failure to consider the Paris agreement had been "legally fatal" to the ANPS.
The challenge by environmentalists was dismissed in the High Court last May but the complainants took their cases to the Court of Appeal.