Exclusive: Peter Hansford says he will be focused on cost and carbon reduction and improving skills and innovation in the industry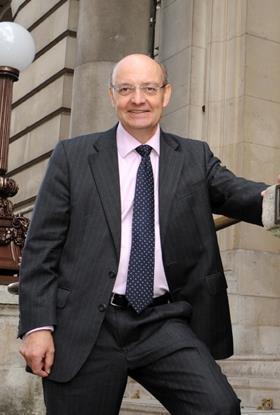 The government's new construction advisor Peter Hansford has said his priorities in his new his role will be bringing about cost and carbon reduction in construction and improving skills and innovation in the industry.
Speaking to Building this week, Hansford, who takes over from Paul Morrell as the government's chief construction adviser next month, said the industry needed to work on all four fronts to make progress.
He said he was particularly keen to marry the cost and carbon reduction agendas to drive the industry forward. "This is not just about reducing cost it's about reducing carbon and the two are very integrally related," he said.
"I have a small concern that cost is dealt with in one corner and carbon is dealt with in another and we have to integrate them both. If it was just about cost… well, that's tough but actually it s quite easy because we have a bigger imperative in tackling carbon in construction.
"Paul Morrell himself has described that as the biggest change management programme for our industry that it has seen since Victorian times. That's hugely exciting and challenging."
Hansford said he felt the progress on both agendas had been made while Morrell was in the role, such as reducing the cost of government construction work and taking forward the first phases of the government's Low Carbon Construction Action Plan, but these now need to be built upon.
He pledged to continue to work hard to achieve a 15% reduction in the cost of major infrastructure projects.
Hansford also stressed the importance of the skills agenda. "You need to look at the whole pipeline. What are the areas where we have critical skills gaps? The skills we needed in the distant past are not necessarily the skills that we need in the future," he said.