Developer Great Portland Estates says London market now being held back by lack of contractor capacity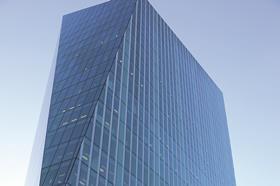 Great Portland Estates (GPE) has announced bumper results for year-ended March 31, and its intention to build out a further 1.2m sq ft of developments.
The London-focused firm reported that its portfolio valuation was up 18% to £3.2bn buoyed by the company having purchased over 59% of their properties at "opportune prices" during the financial crisis.
GPE completed two major development schemes in the year, including Building's new home at 240 Blackfriars, leaving the firm with a programme of 1.2m sq ft of committed and near-term developments, the largest it has undertaken. The developer has a further 12 uncommitted schemes in its longer term pipeline.
The firm reported that it expected to see a pick-up in the "speculative development pipeline as developers respond to stronger occupier demand levels and the prospect of rental growth."
However, it also warned that it could be several years before any meaningful new space is realised in the West End due to a "shortage of contractor capacity which is both reducing market access to new entrants or those developers without meaningful pipelines of work and supporting construction cost inflation."
Toby Courtauld, chief executive, added that London's economy has continued to outpace that of the rest of the UK and that the firm expected this to continue, as long as the uncertainty "surrounding the outcome of the proposed EU referendum does not damage London's appeal as a business capital."
Since the year-end on the 31 March GPE has completed another four lettings and has 17 lettings under offer.
Rental income was also up by 10.3% due to an "increase in tenant demand along with record low vacancy levels in central London" pushing pre-tax profits up by 21% to £507.4m and leaving the company with only a 2% vacancy rate.
He added that "falling vacancy rates and the supply of new space to let in the near-term remaining extremely tight" meant GPE could look forward to further rent increases.