Government axes Green Deal Finance Company and the Green Deal Home Improvement Fund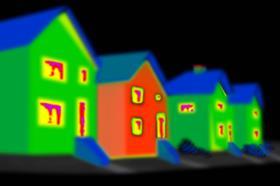 Green Deal is "dead in the water" after the government announced it has axed funding for the scheme due to low take-up and concerns about industry standards.
The Department for Energy and Climate Change (DECC) has confirmed it will stop funding for the Green Deal Finance Company and the Green Deal Home Improvement Fund.
DECC says it will work with the "building industry and consumer groups on a new value for money approach" for retrofitting homes.
The department added that the decision won't have an impact on existing Green Deal Finance Plans or existing Green Deal Home Improvement Fund applications and vouchers.
Today's announcement comes as part of government's wider review of energy policies. Energy secretary Amber Rudd has confirmed that her first priority is to get spending in the department under control.
She said: "We are on the side of hardworking families and businesses, which is why we cannot continue to fund the Green Deal.
"It's now time for the building industry and consumer groups to work with us to make new policy and build a system that works."
Reacting to the announcement, the UK Green Building Council said the move has left Green Deal "dead in the water."
UKGBC chief executive Julie Hirigoyen said: "With each passing day, this Government puts an end to another green policy. Government's strategy on dealing with high energy bills through home energy efficiency is now dead in the water.
"While the Green Deal was by no means perfect, the principle of enabling households to install energy saving measures without paying upfront costs was sound. The irony is that the scheme was finally becoming established and the number of plans was growing.
"This is yet another announcement with no forewarning that will leave the energy efficiency industry battered and bruised."
The Government has commissioned an independent review led by Peter Bonfield to look at standards, consumer protection and enforcement of energy efficiency schemes.
The energy company obligation (ECO) is not affected by the announcement, DECC has confirmed.