Greg Barker says marketing of retrofit programme should focus on how work can improve 'the look' of homes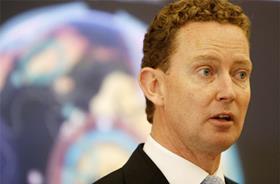 The Green Deal must be made "aspirational" for consumers in order to succeed, energy secretary Greg Barker has said.
Speaking at a fringe event on the Green Deal at the Tory Party conference yesterday, Barker said the new scheme would be very different from insulation programmes such as CERT in delivering more than "worthy things".
He claimed that surveys showed that the general public was more interested in improving the look of their property than in its energy efficiency.
Speaking at the event organised by the Policy Exchange and insulation giant Rockwool, he said: "It will deliver things that people actually want in their homes…like a completely new fascia for a 60s, 70s, 80s home. The innovation of these products means you can actually improve the look of the front of your house."
The minister also pointed to LED lighting, sensors and other gadgets along with new front doors as Green Deal products that would attract customers.
More than 40 products have so far been certified as meeting the Green Deal's so-called golden rule that energy efficiency improvements pay for themselves within a 25 year timeframe.
"People have to see it to believe it which is why it is so important that every local authority encourages [Green Deal] show homes in their area," Barker said.
"There is huge demand for this but it is a different kind of demand and we as a green movement have to attach ourselves to that."
But UK managing director of Rockwool, Thomas Heldgaard, said uptake of the Green Deal would depend on the government combining "the stick and the carrot" and said he was worried about a lack of consumer engagement.
"Right now, the transition to the Green Deal is our greatest concern," he said.
Heldgaard also argued that the British government should do more in terms of public information campaigns on energy consumption, which he said had worked well elsewhere in Europe.