AHR-designed building in Carlisle is for Cumbria council
A scheme for a new council headquarters in Carlisle by AHR Architects has been rubber-stamped by the local authority's cabinet.
The building is part of a wider plan by Cumbria county council to reduce the number of its offices in the city from 22 buildings to two as part of a drive to cut staff numbers.
The £10.5m office has been designed by AHR, the UK practice that came out of the Aedas demerger last summer.
Building work will be carried out by Eric Wright Construction with staff due to move into the new building by spring next year.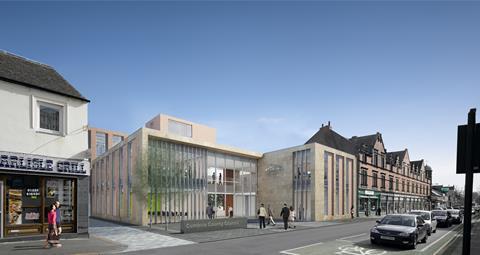 Source
This story first appeared on Building Design here.