St Modwen wins planning for 45-acre mixed-use scheme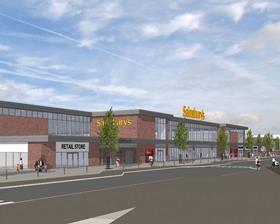 Developer St Modwen has won planning for a £150m mixed-use scheme in Liverpool, known locally as Project Jennifer.
The plans, approved earlier this week, incorporate a 114,000 sq ft Sainsbury's store, 80,000 sq ft of additional retail and 500 homes.
The scheme will be created on a 45 acre site to the north of Liverpool city centre at Great Homer Street.
Architecture practice Pozzoni and planning consultant Turley Associates worked on the plans, but a St Modwen spokesperson declined to comment on who will be involved in the project team going forward.
Work will start on site next Spring and is due to be completed in 2016.
The project is named Project Jennifer after the daughter of the Auxiliary Bishop of Liverpool, Tom Williams, who suggested the name in his former role as a local parish priest as a symbol to bring the neighbourhood's Catholic and Protestant communities together.
Stephen Prosser, regional director of St Modwen, said: "The attainment of this detailed permission is the next important step forward and is testament to the positive support the scheme continues to enjoy.
"We are committed to delivering this scheme for the people of north Liverpool and will be working hard to finalise the details over the next few months in the build-up to starting on site."