Two AHR-designed office buildings in heart of Manchester win planning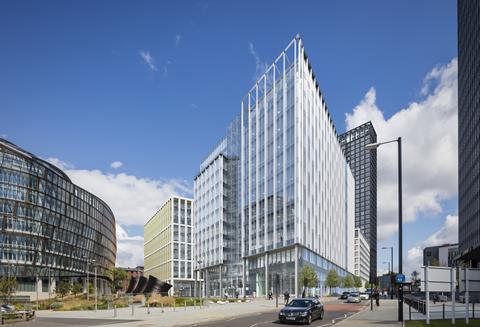 To new office buildings at the £800m Noma development in Manchester have won planning approval.
The AHR-designed buildings, being developed by a Co-operative Group and Hermes Investment Management joint venture, will collectively provide over 350,000 sq ft of office space over nine and eleven storeys.
Completion is expected in late 2018.
David Pringle, director of Noma at The Co-operative Group, said: "This is another boost for Noma and for Manchester. There is a growing need for large floorplate office space which can effectively support the needs of businesses who want to interact and have groups of people together on one floor."
Ben Tolhurst, asset manager at Hermes Investment Management, said: "Our overriding focus for NOMA is creating a great place that attracts like-minded businesses, enhances the public realm and harvests ambition and ideas."
Dominic Manfredi, director of the Manchester office at AHR Architects, said: "This is a once in a generation project to revitalise a major part of a city centre. With quality, long term regeneration such as NOMA we believe Manchester's position as an emerging global city can only continue to grow."