Details of combustible materials were kept under wraps, inquiry hears in first week back after two-month pause
Kingspan and manufacturing giant Arconic were in the spotlight this week at the public inquiry into the Grenfell Tower fire, which killed 72 people in June 2017.
It was the first week of hearings for nearly two months after the inquiry wrapped up early for Christmas last year following a member of the inquiry team testing positive for covid.
Hearings have now moved out of the inquiry's Paddington headquarters with evidence now being heard remotely after the imposition of a third national lockdown in England in January.
Arconic made its first appearance on Tuesday, but first came a single day of evidence from Kingspan as the firm's former technical services manager Andrew Pack appeared for questioning.
Kingspan's test reports 'kept secret'
Pack, who now works as Kingspan's global technical support manager based in the Middle East, admitted that he had never read a BS 8414 test report for a system which included K15, the insulation which was installed on Grenfell Tower, during the period from 2001 to 2010 when he advised the industry about the product.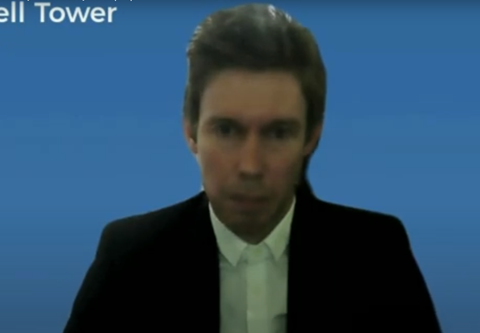 Asked if the test reports were "almost kept secret" he agreed, adding: "Throughout my career at Kingspan, when people do fire testing, it has been the case that those test reports have been kept within the people that do that testing."
The inquiry heard last year how Kingspan's K15 product, which was never specified for the refurbishment of Grenfell Tower but was found after the 2017 fire to be included in its cladding system, had been marketed using a test report of a chemically different product for nearly 15 years.
Monday's hearing was also told how Kingspan had obtained a certificate for K15 from the Local Authority Building Control (LABC), a body representing building control inspectors at local councils.
The certificate stated that K15 could be considered as a "material of limited combustibility," the minimum standard in official guidance needed for an insulation product to be considered safe to use on high rise buildings.
The inquiry heard that when Kingspan's then-technical manager Philip Heath had read a draft of the certificate, which was sent by a Herefordshire council inspector who had not been trained in the rules for high rise buildings, he had written in an email: "Make no mistake, this document could be GOLD… Please progress this ASAP to the next stage… Peddle to the floor."
Heath reacted to the final draft by writing: "FANBLOODYTASTIC."
Last year, the inquiry was shown emails from the National House Building Council which called the LABC certificate "garbage" adding: "Hereford LABC didn't know what they were talking about."
Arconic withheld product information
Tuesday saw Arconic's first appearance in the second module of the inquiry's second phase, as former UK sales manager Deborah French gave the first of three days of evidence.
Emails shown to the inquiry revealed how French was ordered to withhold information from Arup which outlined the differences between two versions of the firm's Reynobond panels (Reynond PE, with a polyethylene core, and Reynobond FR, which was fire retardant).
When French asked if she could forward documents on the two products to Arup, a prospective client, Arconic's technical manager Claude Wehrle replied: "OH MY LORD!!! Where did you get that from??? For sure you're NOT allowed to diffuse to the customer those documents."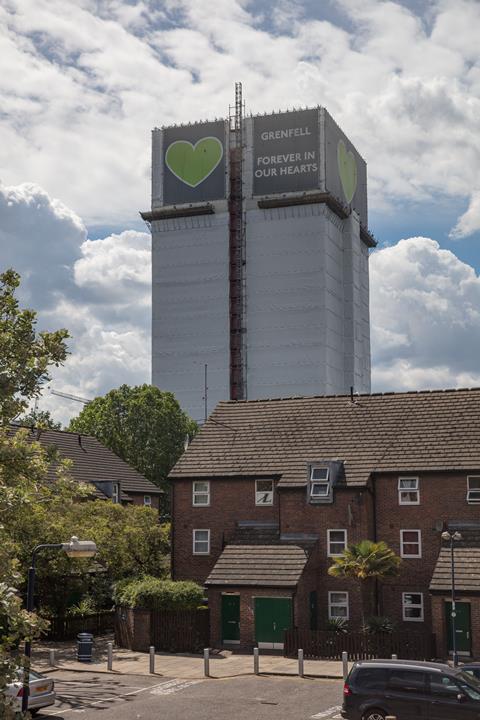 Asked by counsel to the inquiry Richard Millett QC if she had ever explained to customers if PE would burn, French replied: "I don't recall specifically explaining that to them. If I had been asked the question I would have explained it."
She insisted that her technical knowledge was "very limited," adding: "Working for an organisation like Alcoa [as Arconic was known], it didn't even enter my head, the question of whether it was or wasn't suitable.
"As far as I was concerned, it was a product that had been used, they were a big, known company and therefore it was all perfectly suitable for what I need - for what it needed to do in the UK."
Wehrle, who is based in France, is one of three former Arconic staff who have refused to give evidence because of the risk of incriminating themselves under French law.
The two other Arconic witnesses who have refused to give evidence to the inquiry are Gwenaelle Derrendinger, who lives in France, and Peter Froehlich, who lives in Germany. A fourth Arconic witness, Claude Schmidt, has now agreed to attend the inquiry.
Downgraded fire rating
On Wednesday, it was revealed that French had emailed a link to a May 2013 BBC News article to colleagues about a string of fires in the Middle East of buildings which had been clad in ACM, the same type of cladding which she had been selling to UK customers in the form of Arconic's Reynobond PE panels.
She had also forwarded an email from a salesperson at rival company Alucobond who wrote that ACM cladding could behave like a "chimney which transports the fire from bottom to top or vice versa within the shortest time".
At the time of the email, French was negotiating with the project team for the Grenfell Tower refurbishment for the sale of 3,000m2 of Arconic's combustible Reynobond PE cladding, a type of ACM.
Despite being aware of the dangers of ACM, French said in her witness statement that, during negotiations with the Grenfell refurbishment project: "I do not recall ever thinking about the height of the building or the extent of the cladding".
She then admitted that she had not updated customers when the fire rating of Reynobond PE was downgraded from the Euroclass B standard, which marked it as safe for use on high rise buildings, to the much lower Euroclass E.
Counsel to the inquiry Richard Millett QC asked: "Was it not reasonably clear to you at the time when you received this information from Mr Wehrle that it was being sent to you for you to do something with?"
French replied: "At the time, no. I didn't think it was relevant to the UK."
Millett asked: "Did you simply take it on yourself to ignore it without seeking any advice or instruction or guidance or help from those senior to you at Arconic?"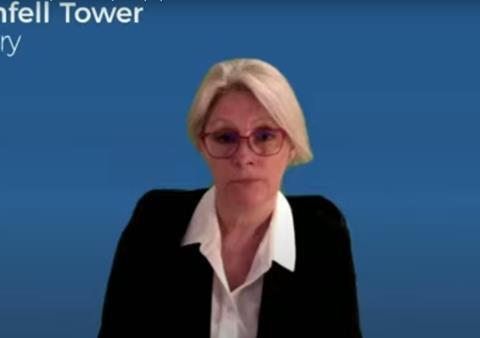 French replied: "Yeah, I don't recall what I - what action I took at the time."
Millet then asked: "Well, on the look of it, you just sat on it; is that right?" to which French replied: "Yeah, I don't recall what action I did or didn't take with it."
Reynobond PE was the most popular of Arconic's cladding products in the UK at the time, with the inquiry hearing yesterday that it was sold "by default" over a slightly more costly fire retardant version known as Reynobond FR.
French told Tuesday's hearing how she "cannot remember a single occasion on which I sold FR" in the UK, despite the fire retardant product being "much more" popular in Germany.
Why Reynobond PE panels were not withdrawn
French's disclosures continued the following day, as she told Thursday's hearing that Arconic had not withdrawn Reynobond PE from the market because of the "cost implications".
She had made the admission on 21 June 2017, a week after the Grenfell Fire, to John Simmons, who worked at Arconic client Simco, in a phone call which Simmons secretly recorded.
Simmons had asked French why Arconic had not withdrawn its Reynobond PE panels, which were used as part of Grenfell Tower's refurbishment, as rival firm 3A had done with its similar Alucobond product.
French replied: "There were some discussions around when Alucobond did do that and it was… it was the cost implications."
She added that she had advised that Arconic should withdraw the panels but "it was more to do with the fact that we didn't want two products in the market".
Arconic had at the time been selling two versions of Reynobond. One, was fire retardant, known as FR, which had a 70% mineral core, and another called PE, which had a polyethylene core and was cheaper but combustible.
Thursday's hearing was told that Arconic's margin on FR was around €5-€6, but was €7-€8 on the far more popular PE.
Asked by counsel to the inquiry RIchard Millett QC what she meant by "cost implications," French replied: "The fact that we would have had to have supplied FR at a more expensive rate."
Millet then asked: "Do you recall whether, in considering those commercial considerations, any consideration was given to the fire safety consequences of continuing to sell Reynobond PE?"
French replied: "I don't recall any conversations of that nature."
French, who left Arconic in 2015, also told the inquiry that she had not warned her replacement Vince Meakins about the downgraded fire rating of Reynobond PE.
Millet asked: "Vince Meakins had taken over your role at Reynobond; did you not seek to tell Vince Meakins to warn Harley and warn those on the Grenfell Tower project that you had supplied Reynobond with a PE core which in fact did not have class B but class E?"
French replied that she did not, and when asked by Millet why that was, she replied: "I don't know, I'd moved on and I didn't think in that way."
Meakins will be appearing at the inquiry on Monday morning, with senior executive Claude Schmidt appearing from Monday afternoon until the week's last hearing on Thursday afternoon.
The inquiry continues.