Mark Middleton relocating to Sydney as he takes up new role
Mark Middleton has been elected global managing partner at Grimshaw.
He has also announced his relocation to Australia where he will be based at the practice's Sydney office.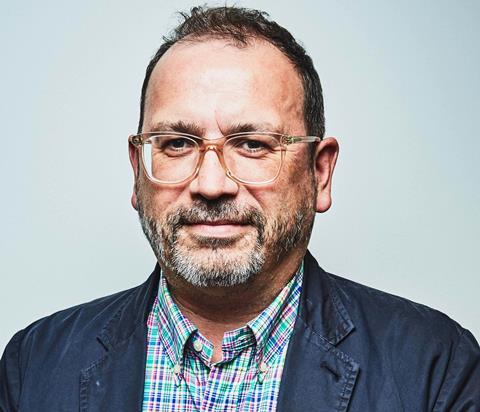 Middleton (pictured), who has worked at Grimshaw for 24 years, was voted into the top job by his fellow partners.
He was managing partner of the London office for two three-year terms until 2018 before returning to the pool of partners. During Middleton's tenure the studio and its revenues grew by more than 50%.
His move to Sydney is a personal decision but reflects the importance of the practice's Australian operations as well as the potential of south-east Asia, he said.
"The focus isn't so much on future growth but more expansion into south-east Asia and other sectors," said a spokesman.
Nearly a third of Grimshaw's staff and international collaborators are located in Melbourne and Sydney, with Australia accounting for almost a third of its operations, up from a fifth just three years ago.
Much of this work is in infrastructure, with large-scale projects including Sydney Light Rail and Martin Place Metro, Victoria's Mernda rail extension, Auckland City Rail and airports in Australia and New Zealand.
Middleton has significant transport experience, having led the Stirling Prize-shortlisted London Bridge Station redevelopment, Heathrow masterplan and HS2 Curzon Street Station in Birmingham as well as projects in Australia. He is also a member of the board of the British Aviation Group.
The practice, which has seven studios but no head office, works on a "networked" basis with the expertise of all the partners shared around the world. Each partner can be voted into the various managing partner roles for temporary stints as a way of increasing experience across the board.