Architect expects expansion of its business in the region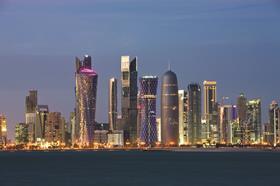 Architect Grimshaw has opened an office in Doha, Qatar, to help it grow its business in the region.
The practice has won a number of large projects in the region in the past year including designing an expansion of Doha International Airport.
The new office, which currently has six full time staff, will also be used as a base to win work in the rest of the Middle East. A spokesperson for the firm said he expected staff numbers to grow in coming years.
Architect Juan Porral who oversees the firms Doha work has been promoted to partner.
Plus, Keith Brewis, managing partner for Grimshaw's Melbourne and Sydney offices, has been appointed to the role of managing partner of international operations.
There have also been a range of promotions elsewhere in the company.
Mark Middleton has been made managing partner of the London office. Middleton has previously worked on the firm's designs for London Bridge and Euston stations and in the aviation sector.
In the London office a further three people have been made partners of the firm: Declan McCafferty, who is overseeing the firm's redevelopment of London Bridge station; Neill McClements who has worked on both the Crossrail and High Speed Rail Two projects and Andrew Thomas, who led on the design of Terminal 2B.