London Bridge architect sees staff numbers rise
The architect behind the revamp of London Bridge station saw pre-tax profit climb more than one fifth last year.
Grimshaw Architects' project (pictured) was shortlisted for this year's Stirling prize but missed out to a council housing scheme in Norwich.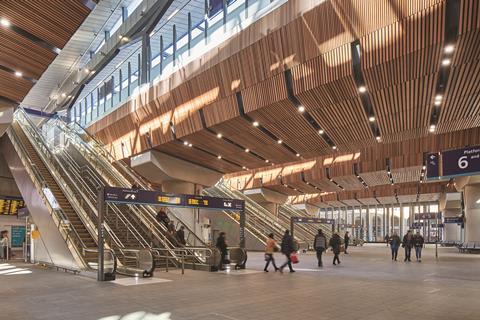 The firm, which is also behind the masterplan for the Heathrow Airport expansion, saw pre-tax profit rise 23% to £9.6m in the year to March on turnover up 4% to just under £74m.
Grimshaw is also behind designs for HS2 stations at Euston and Birmingham, although this project is currently under review.
The UK remains the firm's single biggest market with around a third of turnover coming from its home country with Australia, where it has offices in Sydney and Melbourne, its next biggest market.
The number of staff at the business at the year end stood at 564, up 8% from the previous year's 521.