Jules Pipe says proposal is a blight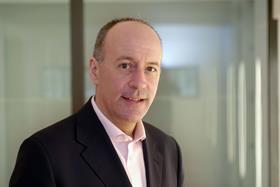 Hackney mayor Jules Pipe has repeated his opposition to the Bishopsgate Goodsyard redevelopment following comments by the new London mayor's deputy for housing.
Pipe, who has been a long-standing critic of the scheme, said the proposal should be sent back to the local planning authorities.
It had been due to be heard by then London mayor Boris Johnson in April but was deferred to a later date following a request to do so by joint developers Hammerson and Ballymore following a recommendation from GLA planners that it be refused.
At the end of last year, Hackney and Tower Hamlets said they would have rejected it had it not been called in by Johnson.
Pipe said he agreed with worries voiced recently by James Murray, new London mayor Sadiq Khan's deputy on housing, that there was not enough affordable housing in the scheme which is proposed in the Shoreditch area of east London.
"The developers should be sent back to work with the boroughs to devise a new scheme that will enhance the area, rather than blight it and provide the mix of homes and workspace that Shoreditch so desperately needs."
He added: "The two boroughs and local residents are deeply concerned about the sheer scale of this development; the height and massing would completely dominate and overshadow Shoreditch.
"Even the workspace they offered is ill-conceived and would do nothing to support Tech City [the cluster of start-up technology businesses close to Old Street's 'Silicon Roundabout'] or the creative industries that have made Shoreditch the success it is today."
The developers are working on new plans but are remaining tight-lipped on what the amends will be and when the scheme will be resubmitted.
In a statement to Building last month, they said: "We are pleased that the GLA recognises the significant public benefits offered. The report acknowledges that our proposals deliver over 1,300 homes with the maximum reasonable amount of affordable housing, a good mix of uses and restoration of the site's important heritage buildings to bring them back to life."
The proposal would provide up to 1,356 new homes and 65,000sq m of commercial space in 12 new buildings of up to 46 storeys in height, the tallest elements of which were designed by PLP.
The project design team also includes Buckley Gray Yeoman, Chris Dyson Architects, Faulkner Browns Architects and Spacehub.
The Goodsyard site has been largely derelict since a huge fire in the 1960s but in addition to the Oriel Gate it is home to the Grade II-listed Braithwaite Viaduct, due to be preserved in the proposal.